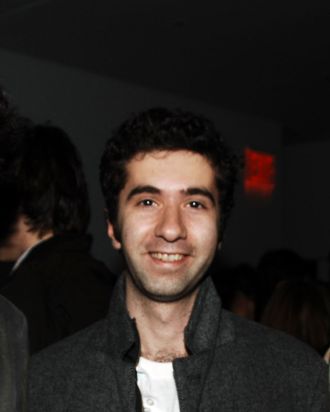 Women's Wear Daily reports that John Koblin, a reporter for the sports blog Deadspin, will be the new "Styles" reporter for the New York Times. The news of Eric Wilson's replacement broke today on JimRomenesko.com. In a staff memo obtained by the site, Deadspin editor Tommy Craggs said, "Fuck this shit. I'm heartbroken. More later."
Koblin, a respected reporter and Peter Kaplan protégé, has reported on media for the New York Observer and Women's Wear Daily; his achievements include getting many scoops and coining the term "Dude-itor." A sports reporter might seem like an unexpected addition to the "Styles" section — but an aggressive, talented writer who once reported on the end of the "Gilded Age of Condé Nast" is not. "Styles" editor Stuart Emmrich wrote in his own staff memo that he was filled with "total excitement" at Koblin's hire.
[John] recognizes that the fashion houses that we cover are important cultural and business institutions and that the people who run them are worthy of creative, serious and aggressive reporting.
The hire appears to be part of an initiative to create a more news-driven "Styles" section and to beef up their web presence.
I have no doubt that John will help us produce a newsier, more competitive fashion report in Styles in 2014, particularly on the Web.
Won't it be nice to have a fashion reporter who understands the dual meaning of sportswear? He starts January 1.