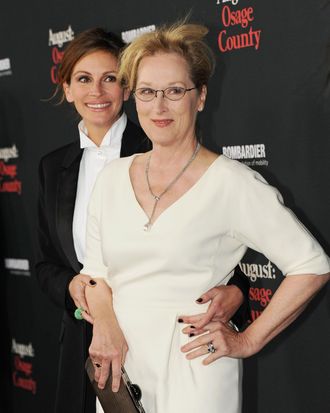 Photo: Jon Kopaloff/Getty Images
A handful of photos from the August: Osage County premiere in Los Angeles showed Meryl Streep and Julia Roberts basically draped over each other on the red carpet. Roberts explains that their affection runs deep as a river. Describing Streep's selflessness during a violent scene in the film, Roberts declared:
She's asking me, "What's happening to you?" She's more concerned about others and she has a lot more endurance than I do. I love her.
Well, it looks and sounds like these kids have found the real thing. We're rooting for them.