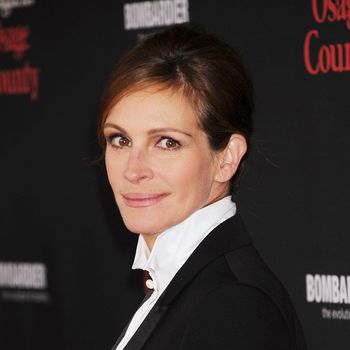 Photo: Jeffrey Mayer/WireImage
As a humble person of great talent and beauty and wealth, Julia Roberts knows she must count her blessings during this important season. She must pay homage to the good people that do good work for her and keep her star shining bright. And some of those people? The Kardashians. She told In Touch:
As a film actor, I'm [only] inviting people to pay attention to my characters. But if you're a reality star, by virtue you are asking and inviting people to pay attention to you. It's great because they take that attention away from me.
She says she's never even seen them do their kindly work, so subtle are their helpful elf-like ways.
I think there's still time … They're still on TV, aren't they?
In the night they come, and the next morning, her shoes are fixed and the paparazzi have yet to arrive at her door.