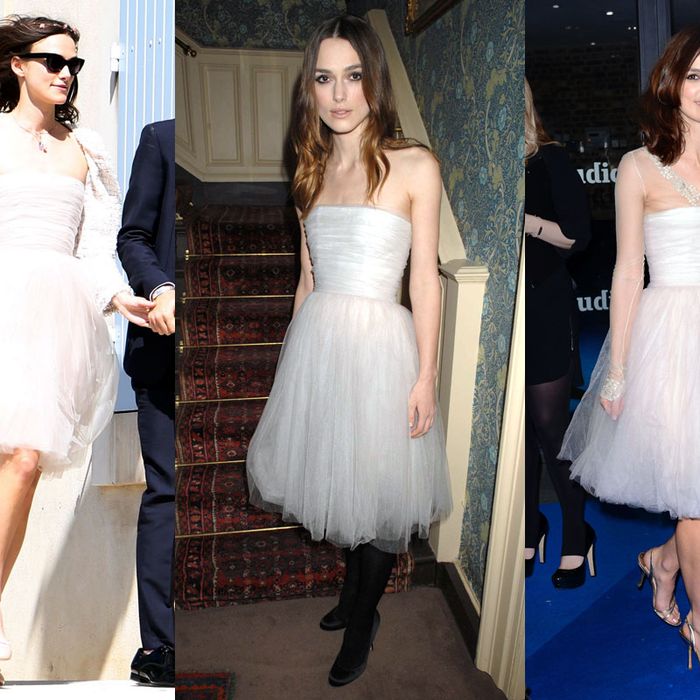 Photo: X17, Rex USA, Getty Images
Everyone knows the "Recycle Your Wedding Dress" story is a big myth. No one recycles wedding dresses. You trash them in an elaborately sexy, mermaid-inspired photo shoot or shove them in an underused portion of your closet. Unless you are Keira Knightley, in which case you recycle your wedding dress not just once, but twice, without any awkward hem-chopping or casual attempts to dress down a ball gown.
Knightley wore the dress on Tuesday to the Serious Fun Gala in London, to her wedding last May, and originally to a pre-BAFTA event in 2008. (Meaning it was already recycled on her wedding day.) It's pale pink Chanel Haute Couture — and may definitively make the case for a nontraditional wedding dress. Kimye, you may want to rethink that Marie Antoinette–inspired thing you'll surely wear down the aisle at Versailles.