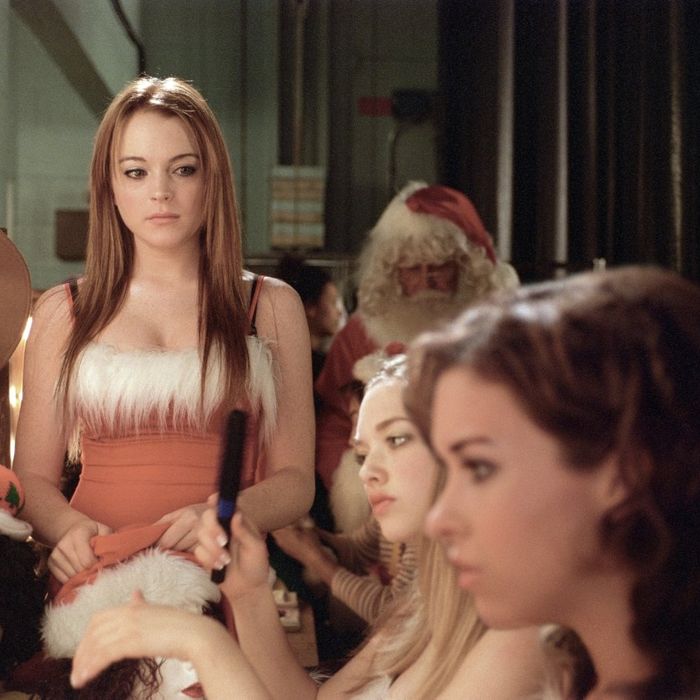 Photo: Paramount Pictures
Lindsay Lohan has been expressing a new appetite for life since she left rehab: She's been dipping her toe into the fountain of eternal youth, reportedly hanging out with a group of wildly rich teens and hanging out with an 18-year-old "dreadlocked" male model, Morgan O'Connor. (Also, by getting frisky with Liam Neeson's teenage son in a club, and beating up a young Hilton at Basel.) Despite her childlike wonder and exuberance, sources tell "Page Six" that her recent antics have failed to impress her new young friends — they all probably think Mean Girls is something their moms watch on Turner Classic Movies.
Lohan has been obsessing over her former flame, O'Connor, with the fire of a million One Direction fans. Sources say, in a jealous rage, or just out of boredom, Lohan will find out where Morgan is, "then shows up and causes problems." Most recently, she crashed a party with the Rich Kids of Instagram at a New York hotel, called security to kick all the girls out, dramatically locked herself in the bedroom to call her dad, and accused some 18-year-old girl of wearing fake Balmain jeans. Life of the party!
While it's not really clear if these stories indicate something profound about the chronically underdeveloped psyche of the child actor or the over-mature posturings of moneyed, modern teenagers, oooh, fake Balmain. Burrrrn.