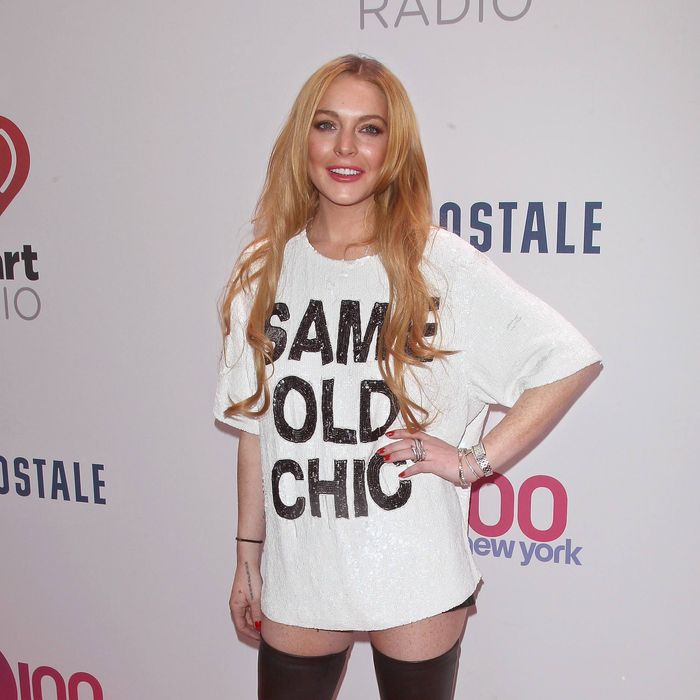 Photo: Jim Spellman/WireImage
Lindsay Lohan plans to release a cathartic, soul-emptying tome that reveals everything we don't know about her friendship with Kristen Stewart, drug use, lawsuits, court outfits, oft-forgotten acting career, relationship with Dina, etc. According to TMZ, the seeds of her autobiography were planted while she was "journaling in rehab." While the focus of the book might be the last remaining mystery about Lohan, she is already fielding six-figure offers for her short but frenzied life story.
Lohan's account of her journey from spunky, freckled child actress to tabloid-prone celebrity figure could very easily just be a scrapbook of headlines from TMZ and the New York Post, lyrics from her albums Speak and A Little More Personal (Raw), and a transcript of her OWN interview. But hey, you know, life is full of surprises, and even if there's nothing new to learn, we'll be reading it anyway.