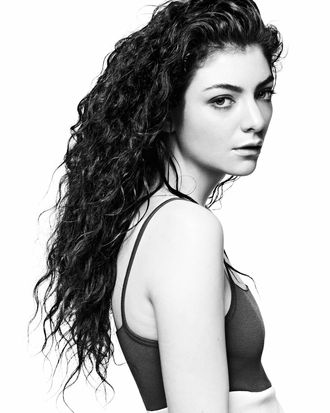 Photo: Philippe Vogelenzang/V Magazine
Taylor Swift-hater turned party-guest Lorde took to the pages of V to push back on her fast-earned reputation as a "feminist" smack-talker. Selena Gomez had recently banished Lorde to the special place in hell reserved for pop stars who call other, sexier pop stars "pathetic." But, Lorde explains, her preference for covering up is not to be confused with slut-shaming.
"People like to paint me in a certain way, but I'm a hugely sex-positive person and I have nothing against anyone getting naked. For me personally I just don't think it really would complement my music in any way or help me tell a story any better. It's not like I have a problem with dancing around in undies—I think you can use that stuff in a hugely powerful way. It just hasn't felt necessary for me."
Gomez's birthday party is still six months away — plenty of time for a Shack Shack reconciliation.