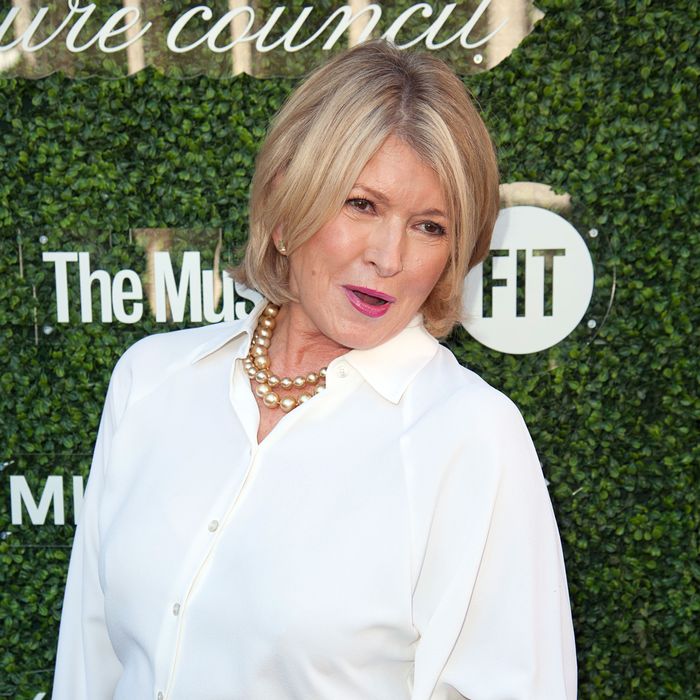 Photo: Dave Kotinsky/Getty Images
In the hierarchy of lifestyle brands, Martha Stewart has long asserted her leonine dominance over Pride Rock. Neophyte lifestyle arbiters like Blake Lively and Cameron Diaz understand the natural order of things and just hang out quietly in the corner, waiting for the last scraps of antelope. But Gwyneth Paltrow? She continues to fight for the best cut of meat as her Goop brand grows. 
TMZ took a moment to dangle the scraps when it asked Stewart who is the better lifestyle coach, she or Gwyneth. Stewart narrowed her eyes and delivered the blow: "Oh, for heaven's sake, you have to live to be a coach!" — as if she were batting away a rambunctious little lion cub or a skinny, blonde fly.
Stewart knows a thing or two about living: This is a woman who paints the soles of her Louboutins black, wears leather leggings like a septuagenarian boss, and is open about her online dating profile. Not only did she spend time in the big house, she ran it, and then decorated it with a thoughtful, colorful, hand-crocheted throw. She is Martha, hear her roar!