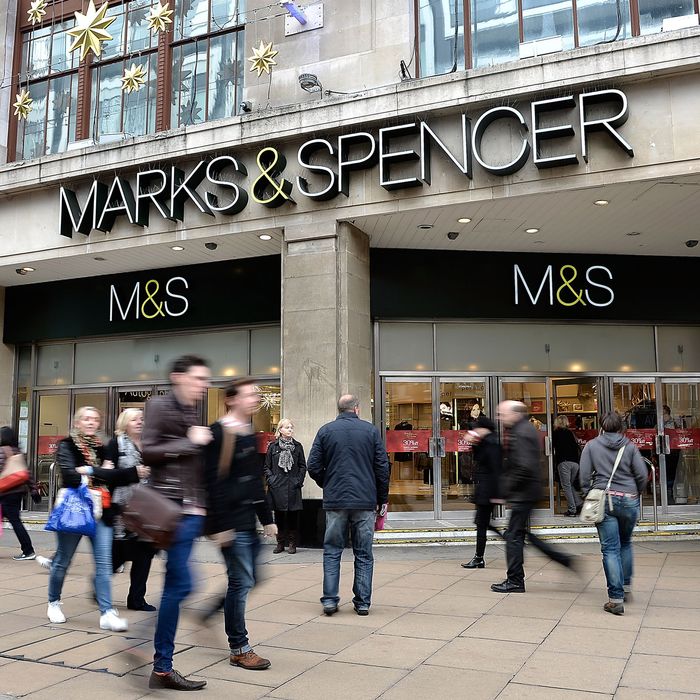 Photo: Bethany Clarke/Getty Images
Marks & Spencer announced that it will make its toy packaging gender neutral by the spring of next year, following outcry over toy lines with names like "Boy's Stuff" and "Little Miss Arty." For the boys, there were dinosaurs, cars, a marble run, and cat toys (?);  for the girls, princesses, fairies, and a handbag decoration kit.
Across England, toy stores are beginning to move away from gendered toys:  An advocacy group called Let Toys Be Toys reported a 60 percent decrease in gender-specific branding compared to last year. Sorry, GoldieBlox.