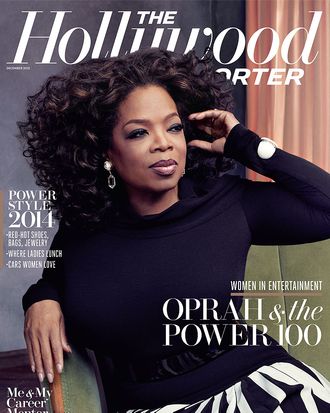 Photo: The Hollywood Reporter
In an interview with The Hollywood Reporter for its Power 100 issue, Oprah discusses her dramatically busy schedule and offers some thoughts behind her decision not to have kids:
If I had kids, my kids would hate me. They would have ended up on the equivalent of the Oprah show talking about me; because something [in my life] would have had to suffer and it would've probably been them.
And then Oprah would have to produce, interview, and publicize this new show specifically designed for the troubles of Oprah offspring, and she could certainly do it, but there are only so many hours in the day. But truly, props to Winfrey for this practical and considerate and not-totally-BS answer on life choices.