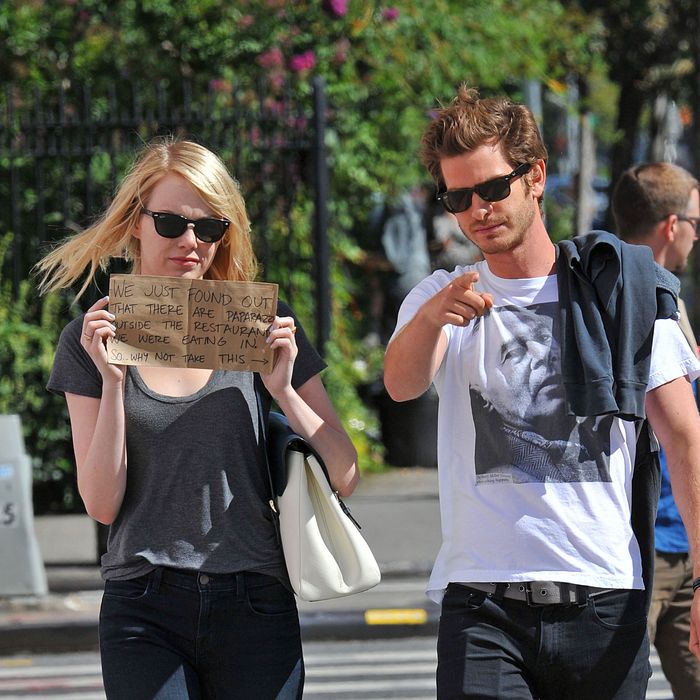 Photo: Josiah Kamau/BuzzFoto/Getty Images
Emma Stone told the Independent that ever since she starting dating her Spider-Man co-star Andrew Garfield, Los Angeles has become an urban hellscape of annoyance. Why? All the paparazzi:
It makes being in Los Angeles a lot less fun, because a lot of photographers live there. So that's a little different. And if I look at blogs or comments - which I have made the mistake of doing, and it's the dumbest thing you can do - the cynic in me just goes nuts. So if I don't look at it, and I just keep focused on myself internally, it's alright. Nothing is different because I know my truth, and that's what matters.
But let us not forget that Spider Man— a.k.a. Peter Parker — was, in a sense, a paparazzo! And the retelling of his tale brought Stone and Garfield together! So truly, they should be grateful to the institution of sneaky photographers. Don't bite the hand that feeds you, kids.