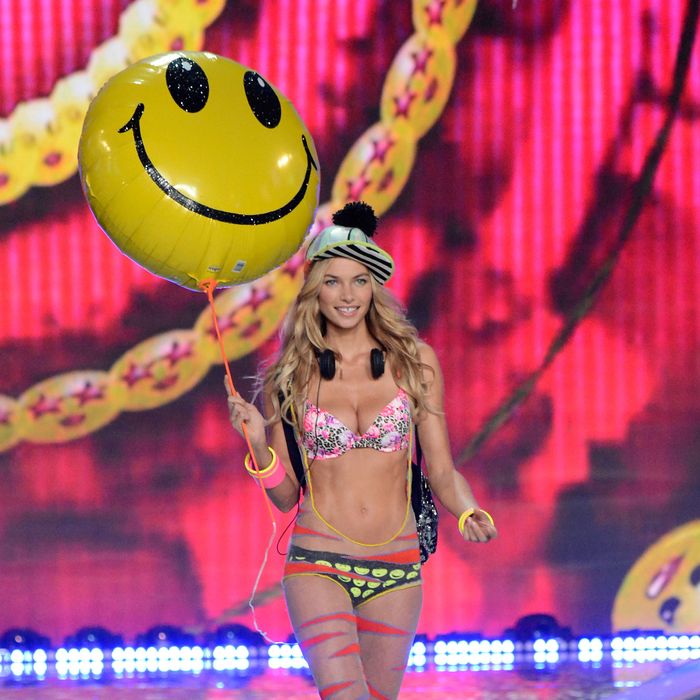 Photo: Kevin Mazur/WireImage
Looks like those nasty comments about country-pop's reigning queen of likability didn't clip Jessica Hart's wings after all. After the New York Post reported that the gap-toothed Victoria's Secret model and inventor of top knots was fired for badmouthing Taylor Swift, we were all quaking at the awesome, vengeful power of the Swift. But despite maligning Tay-Tay's sex appeal, Hart apparently still has job security and a spot on the Victoria's Secret runway.
In a statement e-mailed to us today,  Ed Razek, President and Chief Marketing Officer of VS denied allegations that the brand has fired Hart:
"There is no truth to the rumors that Jessica Hart has been fired or that she will no longer work with the brand.  As you will see, she was a great part of our show and we look forward to continuing to work with her. As previously reported, we at Victoria's Secret and all those involved, including Jessica Hart, were thrilled to have Taylor be a part of the show. We look forward to sharing her performances next week during the television special."
We still believe in your magic Taylor, but it's nice to know that everyone is getting along.