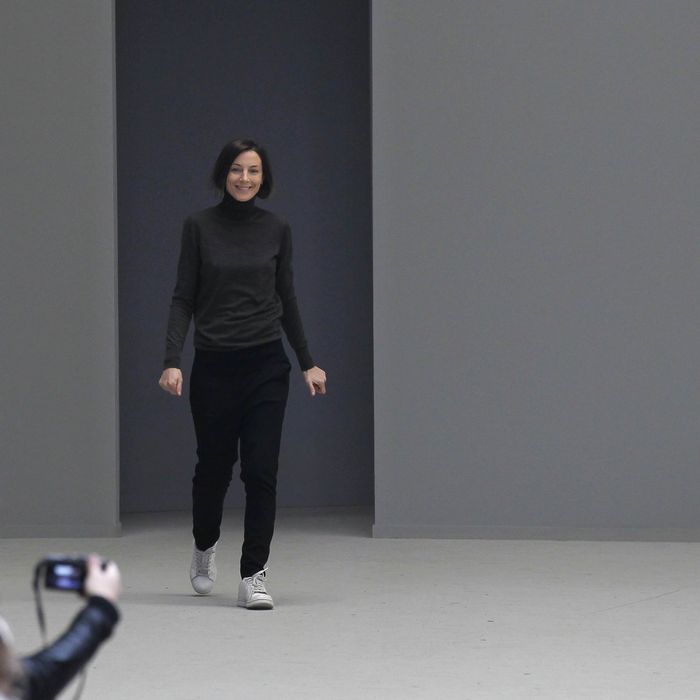 Photo: Francois Guillot/AFP/Getty Images
Queen Elizabeth II has named Céline creative director, Phoebe Philo, an officer of the Order of the British Empire for her "services to fashion," reports WWD.  Makeup artist Pat McGrath also received the honor for her visionary runway makeup. She's created looks for designers like Dior and Prada.
Philo, who also helmed Chloé from 2001 to 2006, is credited with reinvigorating the house of Céline since taking over in 2008, but the real reason for such high honors is most likely Philo's role in popularizing the fur-kenstock.