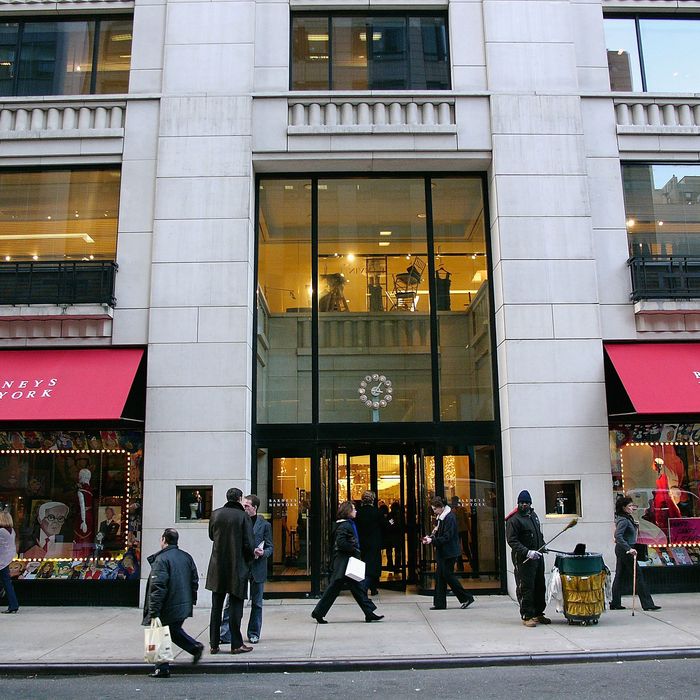 Photo: Spencer Platt/Getty Images
Yesterday, in an attempt to rectify several high-profile suits filed against Macy's and Barneys after black shoppers were stopped by officers for simply making purchases, the Reverend Al Sharpton gathered representatives from Barneys, Saks, Macy's, Bloomingdale's, and the Gap, along with members of the New York Civil Liberties Union and the National Action Network, to create a Customers' Bill of Rights to ensure fair treatment.
The result is a one-page document outlining "what consumers can and cannot expect when they shop in stores here," reports Women's Wear Daily. The "Bill of Rights" will be posted in major department stores like Bloomingdale's and Macy's; it prohibits  "unreasonable searches" and "detaining persons for a reasonable amount of time," and ensures shoppers that their civil rights will be honored.
It must be said that many of the "new" policies and laws are taken from preexisting policies from the stores. But by posting the bill, stores are making a promise to reenforce these basic rights and hold those who violate them "subject to disciplinary action, up to and including termination of employment." Reverend Sharpton has also requested a meeting with New York's police commissioner to continue to discuss the involvement of the NYPD in these matters.
It appears that while Tyson Beckford's complaints of being recognized while shopping have not fallen on deaf ears, not all who are involved are satisfied. Actor Robert Brown from Treme will continue with his lawsuit against Macy's for an incident earlier this year.  "I think it's a marketing ploy. We don't believe that this is a solution. We're moving forward with our lawsuit," said his lawyer John Elefterakis to the New York Times.

Assembling the task force is in itself a nod to acknowledging a problem and shows potential for change. It's impressive that the worlds of business and activism were able to reach a swift agreement and develop a plan, but only time will tell if these guidelines create real changes.