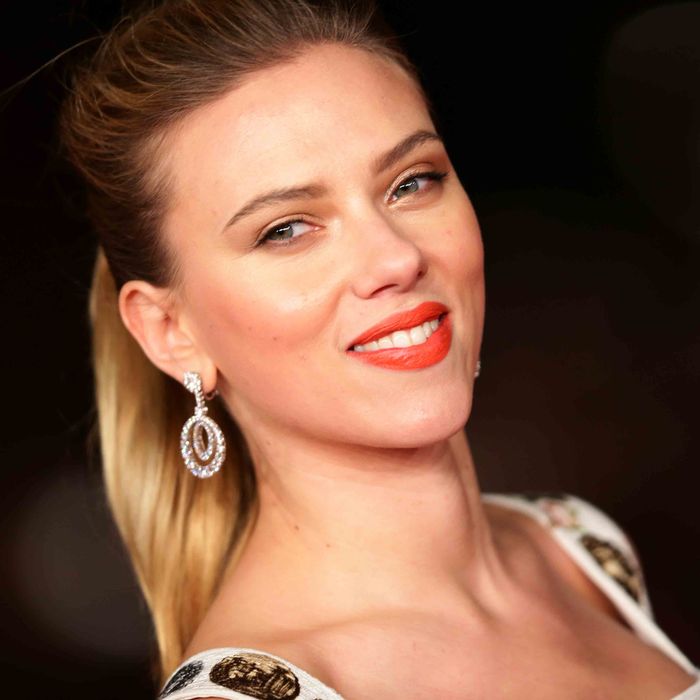 Photo: Vittorio Zunino Celotto/2013 Getty Images
A writer for the Daily Mail, Jane Gordon, had the opportunity to interview Scarlett "Sexiest Woman Alive" Johannson at an event for her Dolce & Gabbanna One campaign. Of the many questions out there, the reporter chose to ask Scarlett if cheese is still her favorite treat — who even knew that? — and because bizarre begets bizarre, Johansson responded with an equally weird answer:
"No, I love cheese – I don't eat it, but I love it. It's like my feeling about the clothes I would wear if I weren't recognizable. I like to smell cheese, I like to watch people enjoying it and I like to encourage people to eat cheeses I know taste really good. But I don't eat it any more because my body just does better without it."
Strange that Johansson seems to enjoy live cheese-eating porn, but also sad that the shackles of celebrity keep her from living life to the fullest. What would you wear, ScarJo, if you knew you could not fail? What cheese would you eat?