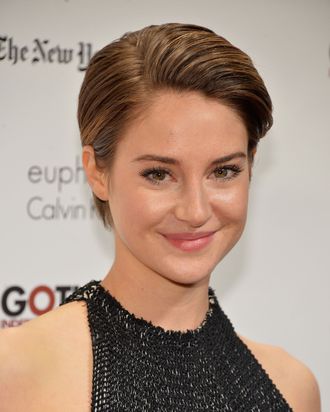 Photo: Theo Wargo/Getty Images
Amateur herbalist/natural beauty advocate/dream-catcher Shailene Woodley is a proponent of self-love (insert obvious joke here). Her love for hugging complete strangers has been well-documented, but is still shocking to see in person: At Monday's Gotham Awards, Woodley was in full force, unapologetically hugging it out with our reporter while talking about her "You Do You" beauty philosophy.
She elaborated when asked about the overused phrase hippie chic:
I think it's up to everyone's discretion. I know what I feel when I'm me, and I know what I feel when I'm not me, and so I just always want to be me. And whatever everyone else does, that's awesome! Like, you do you. I do me. I think you do you is the best phrase, best expression of fully representing who you are. I do me! 
With the recent pixie-cut craze, it appears that a lot of Hollywood has been doing you, Shailene.