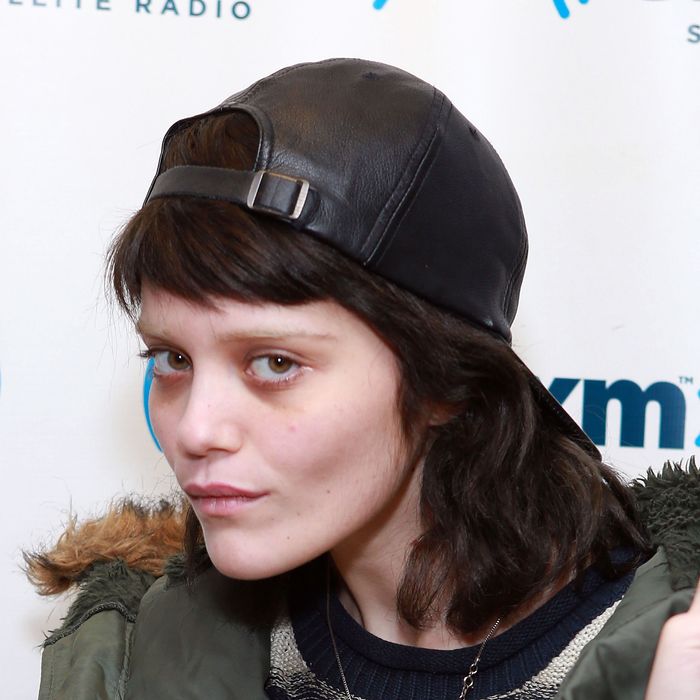 Photo: Robin Marchant/Getty Images
In an interview with NME, Sky Ferreira talked about the artwork for her debut album, Night Time, My Time. In a photograph captured by Gaspar Noé, she is nude in the shower, but in the vein of vulnerable-bathing-portrait rather than obscene, risqué smut. With her characteristic strong will, Ferreira critiques her critics:
You're supposed to sell your body in a way that's like … it's OK to be sexy when it benefits everyone else. Most of the people who had a problem with it were men. At this point, I feel like I'm doing a bad job of being a feminist if I'm not making someone angry.

But I'm making art and doing things that are true to my work. I'm not trying to sell my body. But it's my body to sell if I did want to! This kind of cover isn't even what sells – what sells is your face, shot by a fashion photographer, but I didn't want to do something like that. I do that all the time.
Politicize that nudity, songstress ingenues.