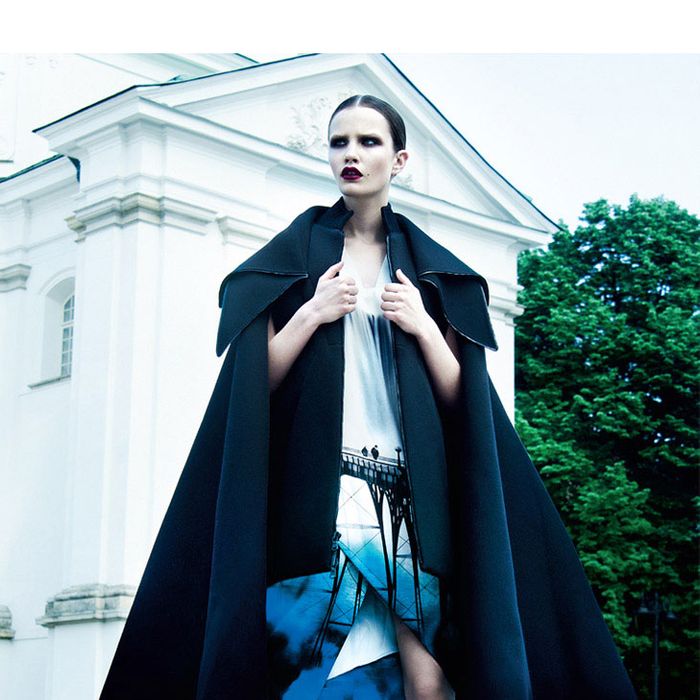 Photo: Kevin Sinclair/Vogue Mexico
Vogue has had a few hiccups since it announced its Health Initiative in June 2012, which stipulated that the magazine would no longer use models under the age of 16 in any of its editions. Then came the casting of 15-year-old Ondria Hardin in Vogue China — and then Italian Vogue used a 15-year-old model, Sarah Kees, in its September issue. Despite comments from the CEO of Condé Nast International, Jonathan Newhouse, who said that the company would do "everything possible to prevent future errors," it's happened again.
Now Fashionista reports that Vogue has again violated its own initiative by casting 15-year-old Julie Borwaska in the November issue of Vogue Mexico. While both the editor-in-chief Kelly Talamas and the shoot's photographer, Kevin Sinclair, are claiming ignorance — saying that they were "under the impression that she was 18 years or older" — Fashionista points out that the model's age is easily found on her Instagram account and on her agency's website.
The issue will never truly be resolved unless people start taking responsibility for their errors. But let's hope that the next time this happens — because, face it, it probably will happen again — the guilty parties at least fess up.