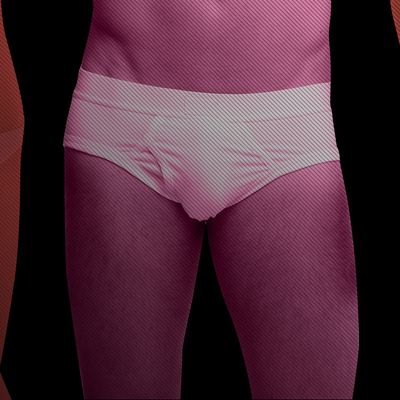 By now, there's an established celebrity "coming out" narrative. You sit down with a morning talk-show host or write a blog post saying that you're in love with someone who shares your gender. Your true fans profess their continued devotion, LGBT rights groups and opinion writers applaud you, and while you'll get some hate mail, most people are relieved to finally have you "figured out" — especially if your sexuality has been the subject of tabloid speculation.
This doesn't quite apply, however, when you reveal you're dating a man but insist you're still attracted to women. "Of course I still fancy girls," said British diver Tom Daley last week. "But, I mean, right now I'm dating a guy and I couldn't be happier." There were some standard-issue homophobic reactions (which Buzzfeed and HuffPost obligingly collected), but Daley also elicited a more specific sort of disapproval from certain fans — biphobia, the Advocate called it. These were the people who assumed Daley was gay but unable to fully admit it, or unwilling to relinquish the privileges of being straight. He was called greedy and accused of trying to have it all. (Which is baffling. It's not as if he's dating six people at once.) By contrast, a few days before Daley's announcement, actress Maria Bello published an op-ed revealing she was in love with a woman after years of dating (and marrying) men. While the headlines were conflicted — some said she'd come out as gay, other said she was bi — her son summed it up best: "Mom, love is love, whatever you are." The idea of a woman being legitimately attracted to both men and other women was heartwarming rather than confusing.
When coming out as not-totally-heterosexual, the rules are different for men and women. Perhaps this is because we've had plenty of cultural cues — like chart-topping hit songs about girls kissing girls — and academic research to acclimate us to the idea of women's fluid sexuality. A new British study found a fourfold increase over the past twenty years in the number of women who've gotten it on with another woman, and 15 percent of American women vs. only 8 percent of men say they've had a same-sex hookups. Research on women's sexual desires (as opposed to their behavior) reveals the female libido to be, in the words of author Daniel Bergner, "omnivorous." When researcher Meredith Chivers showed women clips of erotica — women with women, men with men, men with women, lone men or women masturbating, a pair of fornicating apes — everything made their vaginas pulse. There were some variations between straight women and lesbians, and among women of all sexual identities. But while women may not admit it to researchers or even acknowledge it to themselves, we're basically turned on by everything.
"Women have a greater capacity for gender-fluid sexual expression than men do," Chivers told Tracy Clark-Flory at Salon. Indeed, men's physical responses track much more closely with what they report their sexual identity to be. Straight men are turned on by women and not men; gay men are turned on by men and not women. While there will always be those who argue that this is because of biological differences, there are strong cultural factors at play. Probably thanks to "lesbian until graduation" stereotypes and "I Kissed a Girl"-style odes to superficial experimentation, we're more comfortable with women whose sexuality is harder to define. "Acceptance of bisexual women hinges in part on straight men's fetishization of it," says a friend of mine who has dated both men and women. "My male friends were endlessly curious about the dirty details of my same-sex relationship." In a Pew Research Center survey of LGBT Americans this summer, 33 percent said there was "a lot of social acceptance" of bisexual women; only 8 percent said the same of bisexual men.
My guess is that as taboos and strict sexual categories begin to fall away, men will be more willing to explore same-sex relationships and hookups — and be more willing to admit as much to researchers — without panicking about which label to claim. For people of all genders, figuring out who we are and what turns us on has always been difficult. But we've failed to accept that many of us continue to question our sexuality well into adulthood. Given that most of us go through dozens of other major changes throughout our lifetime, doesn't it make sense that our sexual desires could shift, too? That we might not be simultaneously attracted to both men and women, but that some of us might go through cycles of being more interested in a particular gender?
There are incredibly important, longstanding cultural and political reasons that people identify with terms like gay, lesbian, bisexual, transgender, and queer — and, for that matter, straight. But such a short list is insufficient to describe many people's complex and varied sexual histories. Online dating, which forces people to choose a label for their sexuality when they create a profile, throws the dilemma into stark relief. OkCupid's now-defunct OkTrends blog reported that 80 percent of users who identified as bisexual only checked out the profiles of one gender. "This suggests that bisexuality is often either a hedge for gay people or a label adopted by straights to appear more sexually adventurous to their (straight) matches," speculated blogger Christian Rudder. The post was insultingly titled "The Biggest Lies in Online Dating."
The problem isn't that self-identified bisexuals who message exclusively men or women are being deceptive; it's that a tiny multiple-choice list of sexual identities doesn't capture the breadth and depth of the human sexual experience. I know women who married men, then divorced them and are now partnered with women. I know women who were in serious relationships with women throughout high school, college, and their twenties, only to meet and marry men in their mid-thirties. I know women who get off on lesbian porn but only sleep with men. I know women who are happily married to men but have an open relationship that allows them to sleep with women occasionally. Some of these women call themselves bisexual, but many don't.
I know far fewer men who transcend traditional sexual categories this way, but I don't think this will be the case forever. Traditional definitions of masculinity — which tend to go hand in hand with homophobia — are going through a real shake-up. More hetero men are tentatively admitting that they're turned on by certain sex acts associated with gay men. And Daley's ambiguous coming-out had some mainstream sports sites sounding like a Gender Studies 101 classroom. "In truth, there should be no need for him to declare his sexuality," wrote a blogger at BleacherReport. This is progress.
Securing broad public approval for concrete rights like gay marriage is one thing, but ending pervasive cultural homophobia is quite a bit trickier. And sometimes those goals can seem at odds. It's hard to fight for the right to be openly gay — to argue that homosexuality is not a phase or a choice — while simultaneously acknowledging the people whose experiences defy easy categorization. But as gay rights slowly become mainstream, there's more room for not just women, but men, to proudly claim their undefinable sexual histories. As Frank Ocean replied when GQ asked if he was bisexual, "You can move to the next question. I'll respectfully say that life is dynamic and comes along with dynamic experiences."