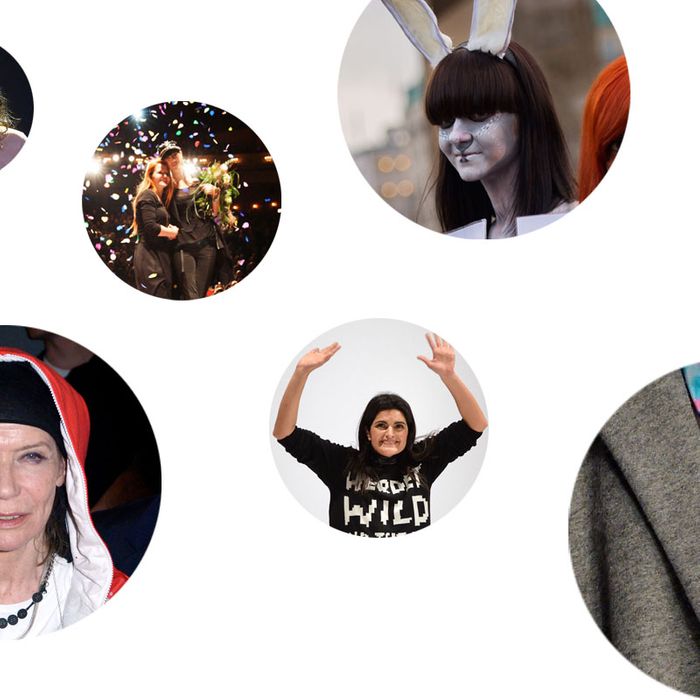 While much of the style crowd transitioned from the fall men's shows to haute couture in Paris this weekend, another city's fashion week was well under way. Berlin, the scrappy little sister of Paris, London, New York, and Milan, saw shows from a Karl Lagerfeld–christened designer, PETA protestors at the Brandenburg Gate, and unsurprisingly some minimal and androgynous collections. See below, the twelve things we learned at Berlin Fashion Week.
1. Punctuality, thy name is German.Unlike the shows in other cities, the tents at Berlin were, unsurprisingly, a testament to Teutonic efficiency — with barely any shows starting more than 30 minutes late (are you reading this, Marc Jacobs?). Even when all the guests start drinking Crémant at 10 a.m. Respekt.
2. Mixing masculine and feminine elements is the secret to the universe. Consistently pulling off the holy grail of impossibly glam but still wearable, designer Dorothee Schumacher's hard-edged collection combined mohair knits and voluminous short skirts with grungy flat boots, rivets, and pops of acid blue. Her mantra this season: "Nothing is more feminine than a bit of androgyny."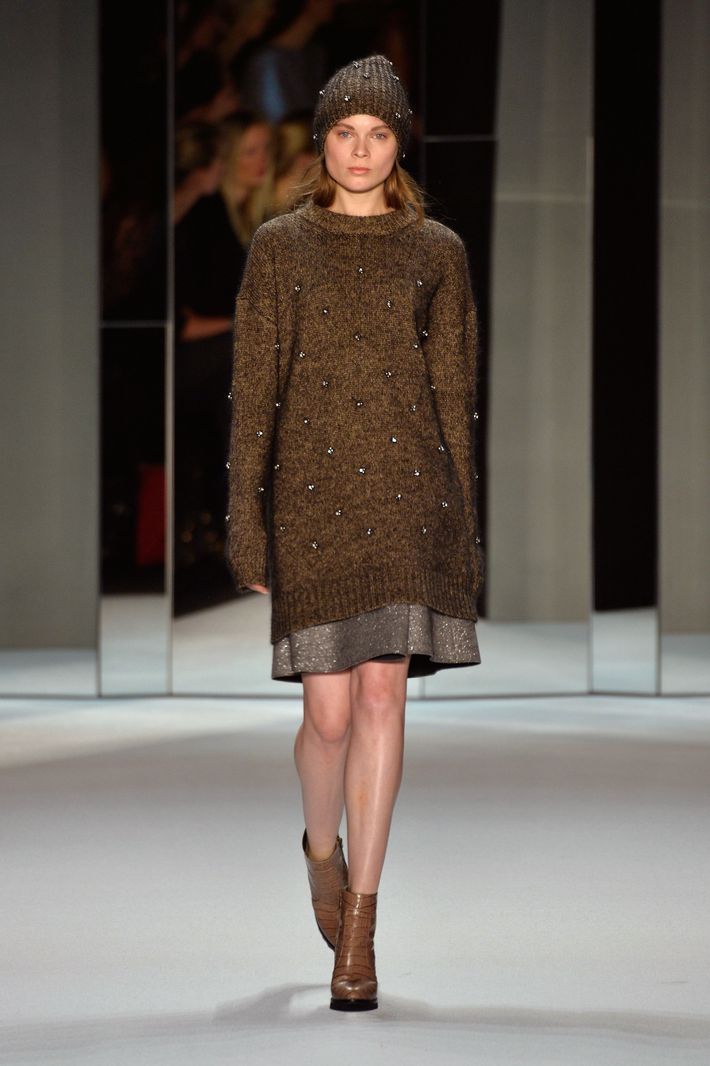 3. Winter is the time to wear bright colors. In a concrete city that looks like a black-and-white postcard in January, you can spot neon nail polish or a bright scarf a mile away. On and off the runways, Berlin favored fresh pops of color over smoky eyes and sad earth tones — most notably at Franzius, where rising star Stephanie Franzius layered Olivia Pope–worthy cashmere coats over surprisingly spring-y graphic double-printed silks.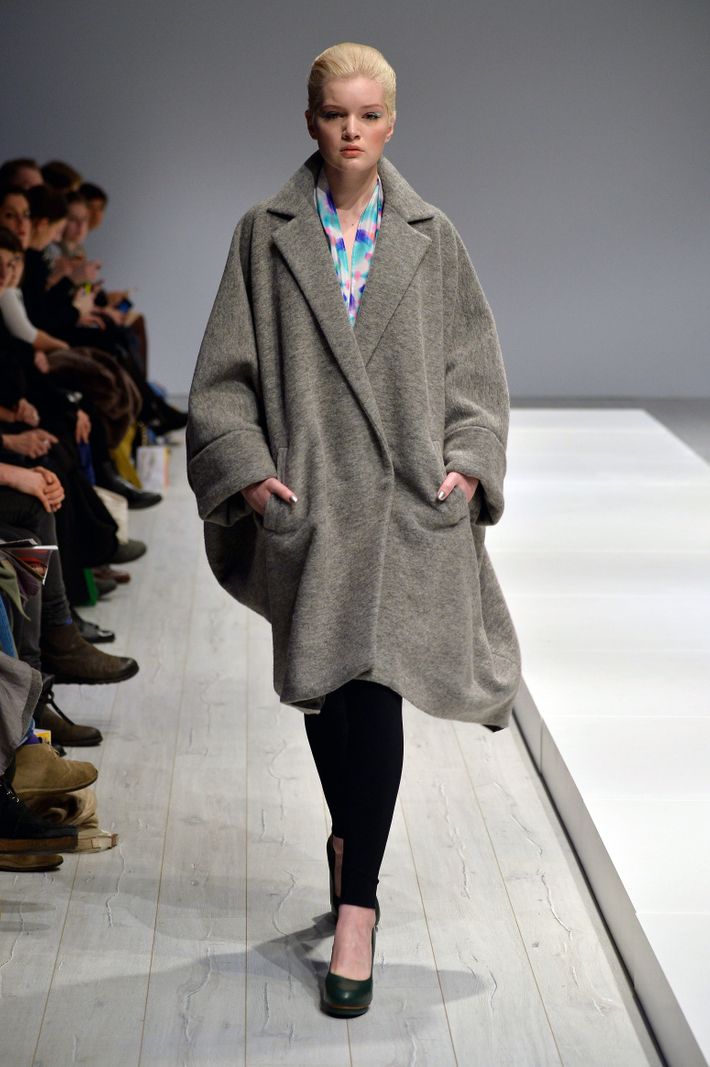 4. It's a cold, cold world for PETA. This week, PETA protesters took to the Brandenburg Gate, body-painted in the nude. And looked very sad and cold.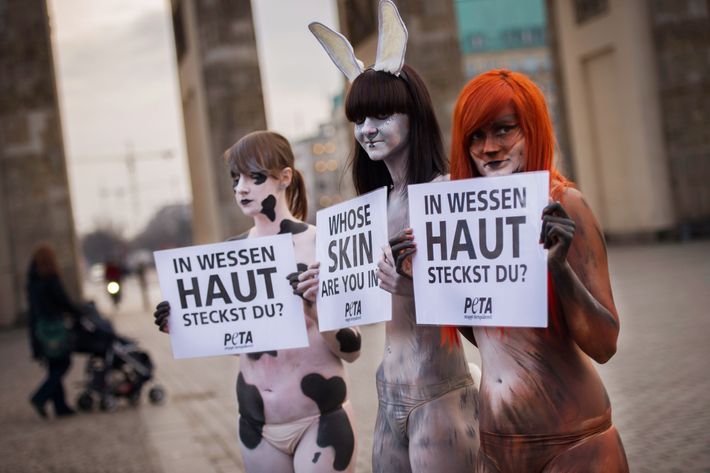 5. Berlin is not all abandoned subways stations, techno, and graffiti. "We're going through the same evolution as New York did," said indie darling Leyla Piedeyash (Lala Berlin), whose luxe chunky knits, deliciously nasty white laces, and layered looks took polished punk to a whole new level. "In the eighties, the meatpacking district was still rough as hell — and look at it now. If New York fashion is a bit more uptown now, Berlin is still more downtown. I try to be both."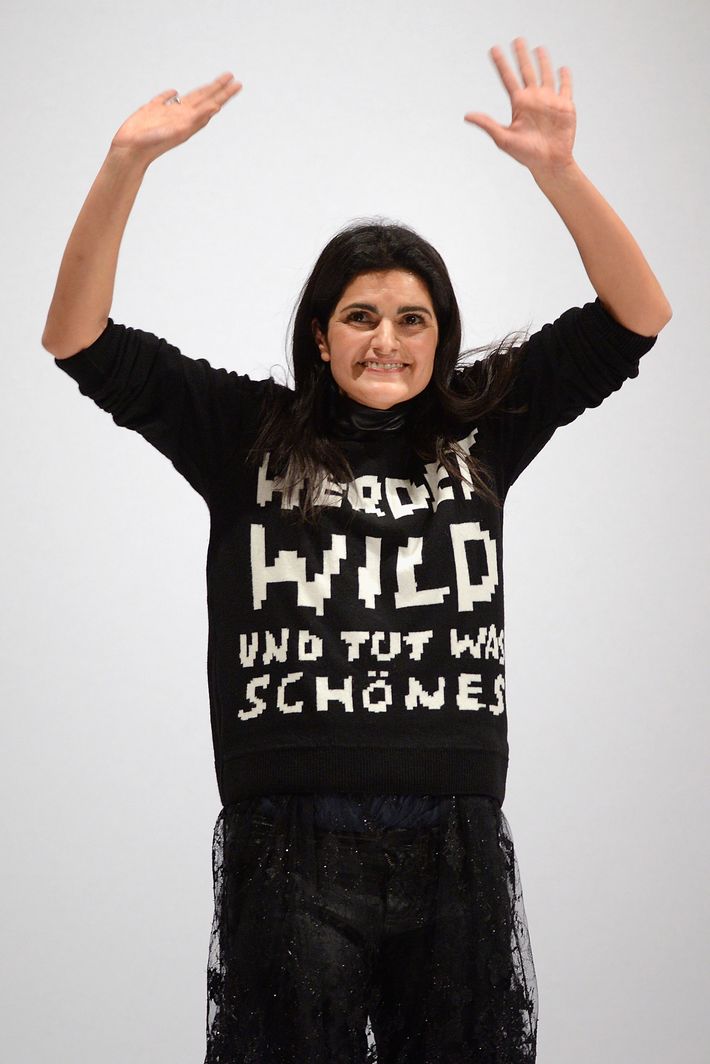 6. Then again, pretentious performance art is alive and well. Revered for its insanely beautiful bridal couture, this season the design duo at Kaviar Gauche was all, "Scrëw it! Sprockets time!" Four dudes dressed and undressed in slow-mo to a monologue about female insecurities at an abandoned silent screen cinema. Excerpt: "What makes you lovable? Your perfections? Jesus Christ — I'd rather be loved for my faults." You got it, guys!
 7. Just when we thought the front-row celebs were kind of meh, Veruschka shows up. VERUSCHKA!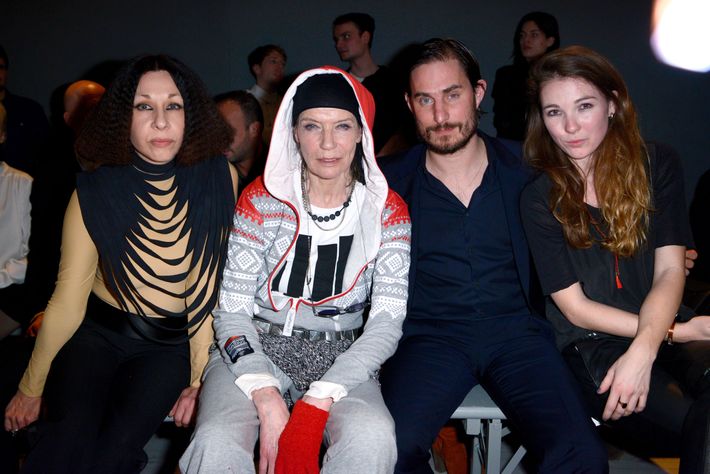 8. Some German names are really incredible. As much as we adored the printed silk halter dresses offset with turquoise men's style lace-ups with ankle socks at VONSCHWANENFLÜGELPUPKE, things got so much better when we learned that the name (a combo of the design duo's surnames) translates to Von Swan Wing Fartsky.
9. R.I.P., stupid horse stomp. It was a sad day for fashion when the confident, hip-swinging nineties supermodel strut gave way to the awkward, coltlike march. But there's a new walk in town: slow, fluid, and quietly sexy. At Dawid Tomaszewski, where the models seemed to float down the leaf-covered runway, it made the beautifully draped silks and feather jackets appear even more feminine.
10. New Yorkers don't know how to dress for the cold. Not a single puffy down jacket anywhere near the tents. Just saying …
11. Michael Michalsky lived up to his reputation as the king of fashion week … You know you've arrived when Karl Lagerfeld says you're the "only" German designer. Michalsky StyleNite, a gleefully overblown mash-up of fashion, art, and music  — Light shows! Lisa Stansfield! Trompe l'oeil onstage shenanigans! Oh, and clothes! — has earned its reputation as the hottest show.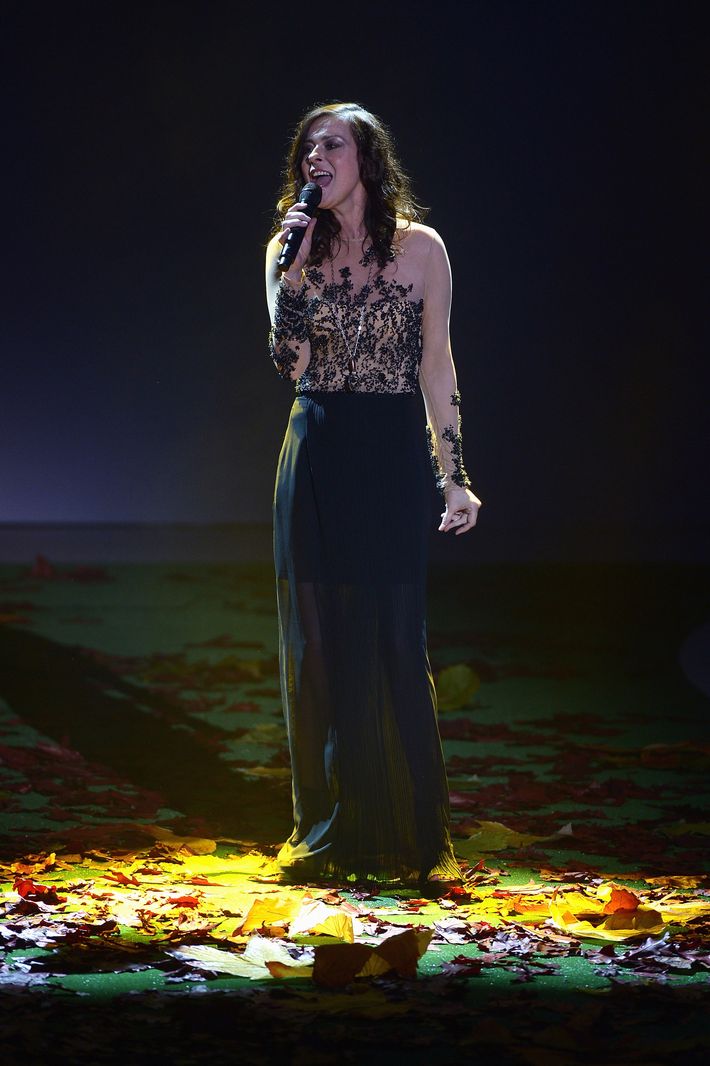 12. … and yet, Esther Perbandt still managed to steal the spotlight. This girl is going to give the people at Helmut Lang a run for their money. Models at her show wore an androgynous black-and-white collection of thick knits, dropped-crotch trousers, and thigh-high fishermen's boots. And then, of course, it rained confetti while the packed audience at Berlin's historic Volksbühne theatre went nuts. Esther might be, quite literally, the toast of Berlin.