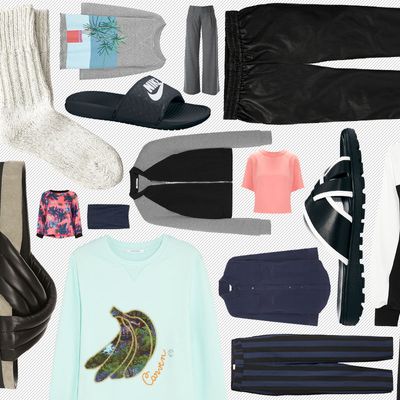 The current retail situation is a mind-boggling wardrobe quandary: It's cold outside, but inside stores there are plentiful new and beautiful pieces from resort collections that beckon to us with tropical motifs and midriff-exposing silhouettes. To make it even more confusing, sales have long been picked over, and customers cannot help but develop a craving for new goods. But, this is a good thing. Because while some resort trends are out of reach for now (Bermuda shorts, lace pants), a handful can easily be adapted to cold temperatures and worn now through spring: from supersized trousers to pool slides — yes, pool slides. Click through our slideshow to see five of the biggest trends in resortwear, and how you can sport them right now.
Like us 'cause you love us. Follow The Cut on Facebook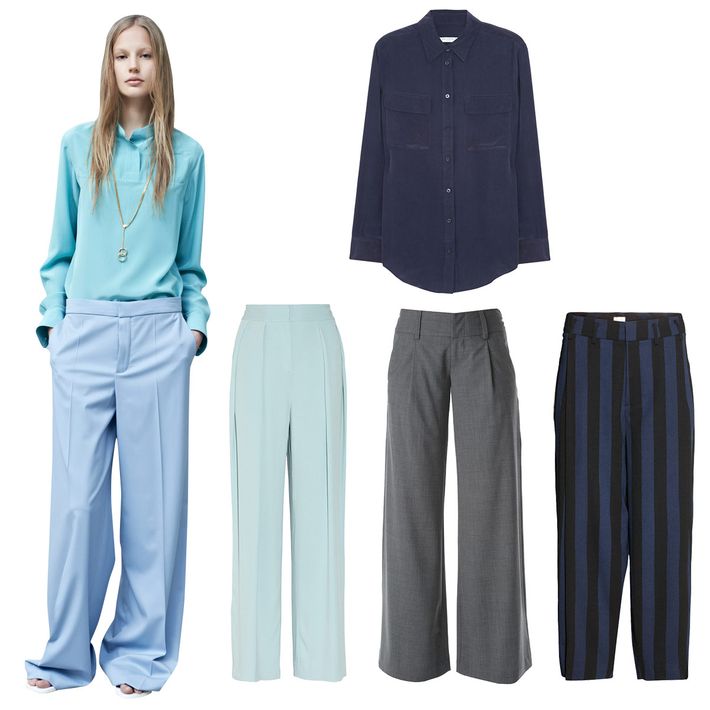 It's easy to wear skinny jeans with snow boots and call it a day, but big, baggy pants showed up at Chloé and elsewhere. We suggest wearing them with a silk blouse (in a shade similar to your pants) for a boiler-suit effect. This looks cool and modern when worn with sneakers, meaning you can wear these pants with warm socks all winter long.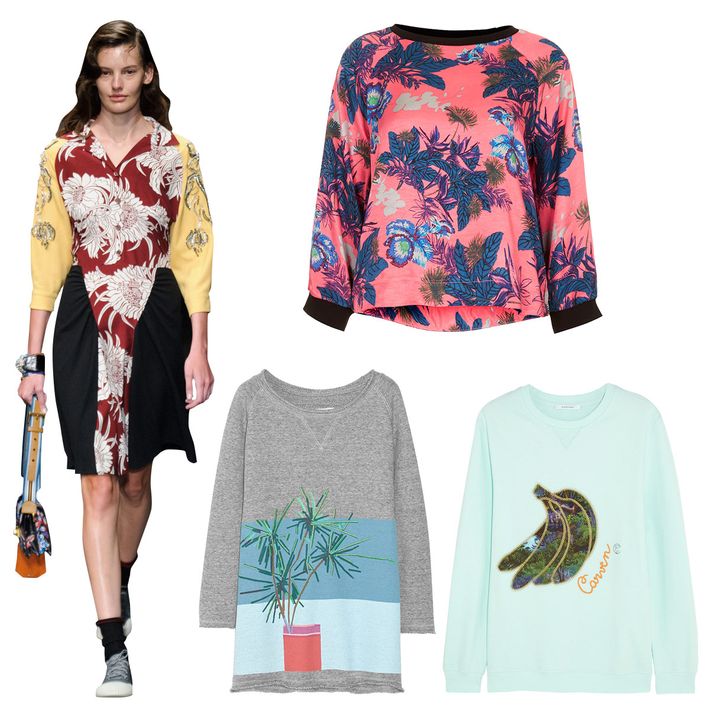 Tropical florals, a big resort theme, seem like a huge reach (not to mention seasonally inappropriate) when the temperatures are far from warm. So opt instead for tropical prints in sweatshirt form — they'll keep you warm and on-trend.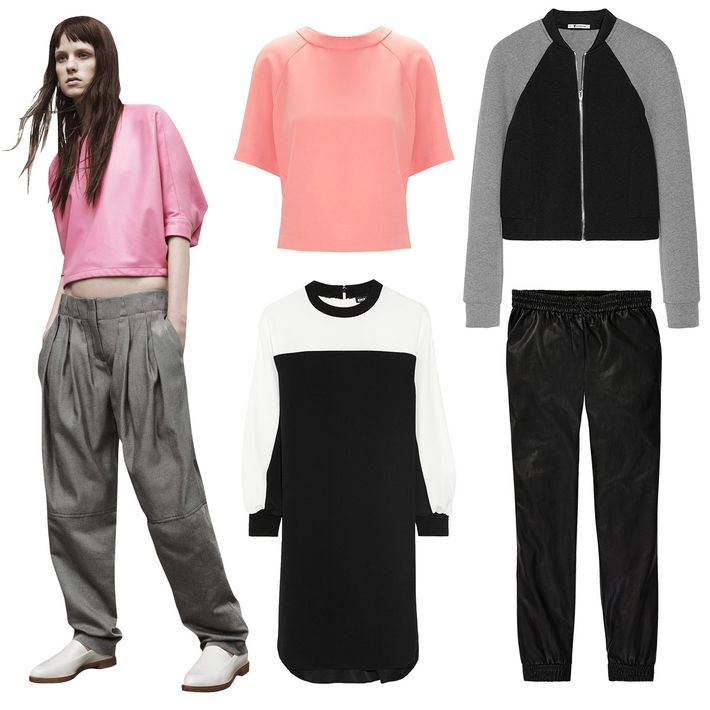 Sportswear picked up steam at the resort shows — and it'll be even bigger this spring, making this trend a wise investment. We liked the pairing of slouchy, sporty pieces in black or gray with a bold but feminine pink.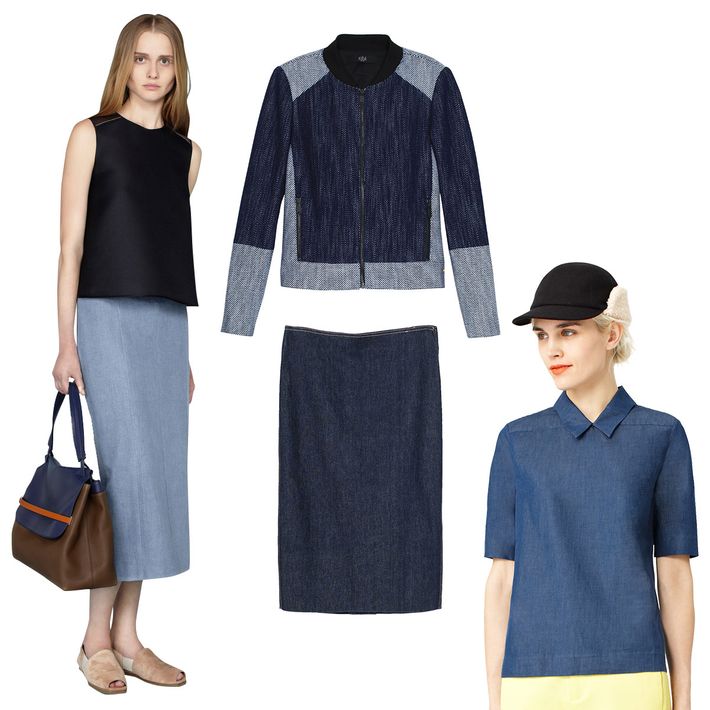 Fortunately, denim is a year-round fabric, and the most recent offerings come tailored, streamlined, and in super saturated washes, both dark and light. Wear the skirt with tights now, and bare-leg it come spring.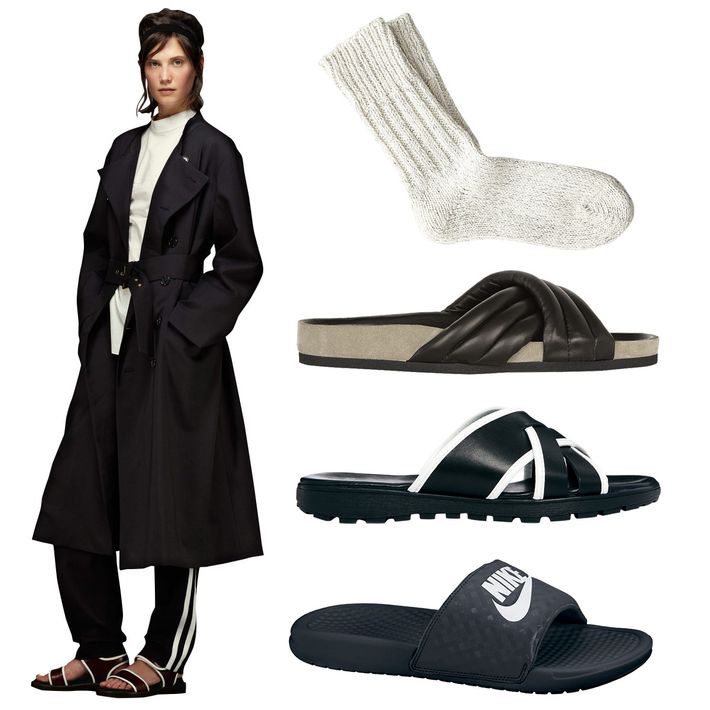 Sporty pool slides (or shower-shoe styles) are the logical evolution from summer's popular Birkenstock craze. For die-hards who cannot wait until spring, pair warm wooly socks underneath your pool slides. Trust us. We noticed a major stylist successfully pull it off at a recent fashion show during the Polar Vortex.