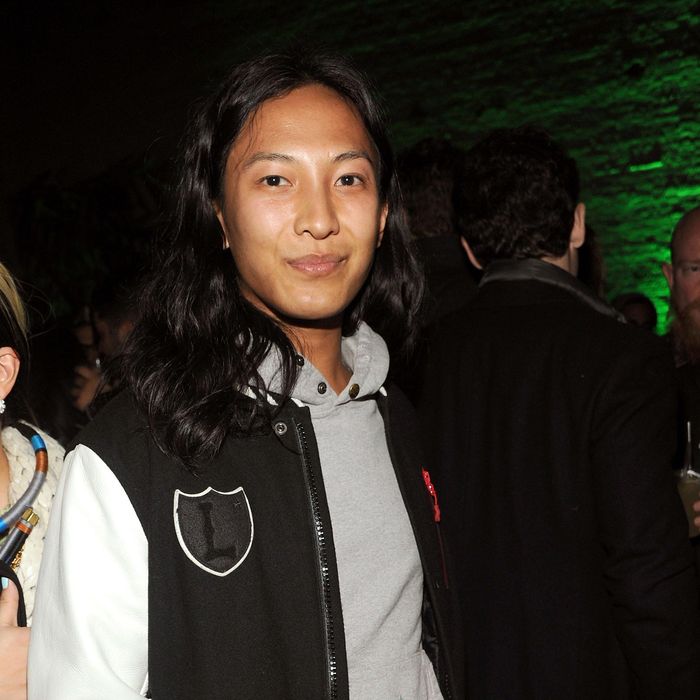 Photo: Ben Gabbe/Getty Images
As any card-carrying member of the uber-hip mafia knows, as soon as the establishment moves to Manhattan's downtown spaces, it's time to decamp to Brooklyn.
WWD reports that while Michael Kors, Vera Wang, and Diane Von Furstenberg move their fashion shows to spaces below 14th Street, Alexander Wang is upping the ante by taking his presentation to Brooklyn. Brooklyn. He'll present at the Duggal Greenhouse at the Brooklyn Navy Yards on February 8 at 8:30 p.m. (His usual time slot has changed as well.) 
Distance-wise, this is just a hop, a skip, and an Uber away, but the mental chasm is vast. Can the Manhattan-centric fashion elite cross a bridge for the big-ticket show? Is the Vogue guide to Brooklyn still relevant? Are there even cabs there? What's a Dumbo? Does this count as cultural tourism? While many are looking forward to stories of the well-heeled getting lost in the mazelike Brooklyn Navy Yards, nobody is looking forward to the loud protests of native Brooklynites when the usual two-hour wait at their favorite New American, $4 artisanal toast restaurant is doubled for the night.