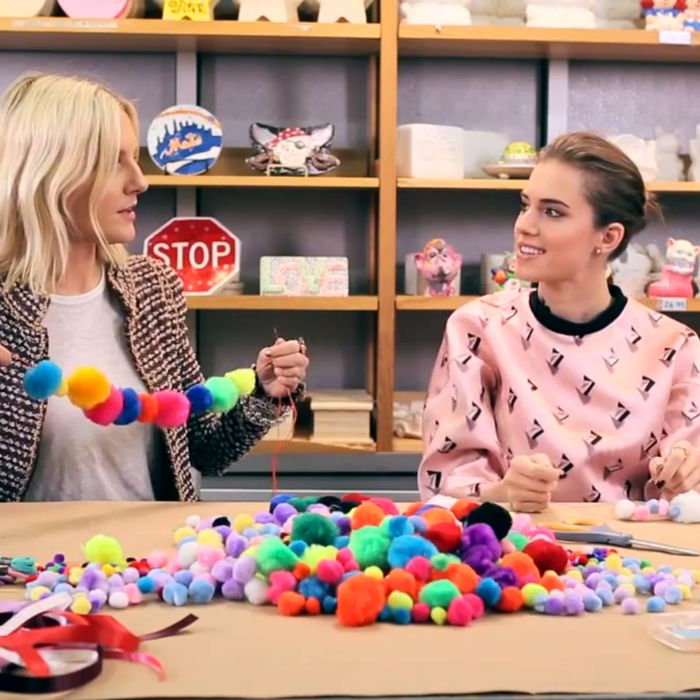 Here's a Harper's Bazaar video of Allison Williams making a pom-pom necklace. In it, she talks about her various red-carpet dresses and fangirls about some designers (Alexander McQueen, Ralph Lauren). Her most notable fashion story involves a dress her character wore on Girls, in season two:
It was made out of plastic and I have to take it off and wipe it down between takes because it was 103 degrees. It was like a science experiment about how condensation works. It was someone's whole job was to wipe it down between takes. I'm not scared of anything now.
Well, it is nice to learn that plastic-casing dresses are as uncomfortable as they appear to be. Anything for a good metaphor about exposure and vulnerability and states of emotional undress, right, Girls?