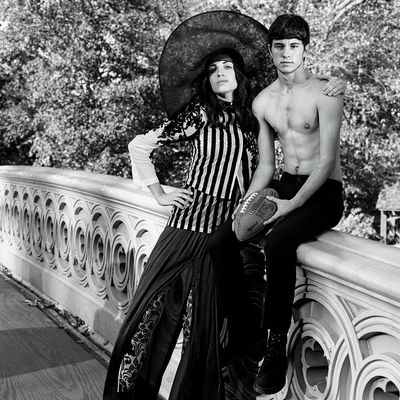 Today, Barneys New York unveiled its spring ad campaign, entitled "Brothers, Sisters, Sons, and Daughters," starring seventeen transgender models in black-and-white photographs shot by Bruce Weber. 

The beautiful project is the brainchild of Dennis Freedman, former creative director of W magazine and the creative muscle behind Barneys' ad campaigns. He tells the Times that his intent was to raise more awareness for the often left-behind and misunderstood transgender community.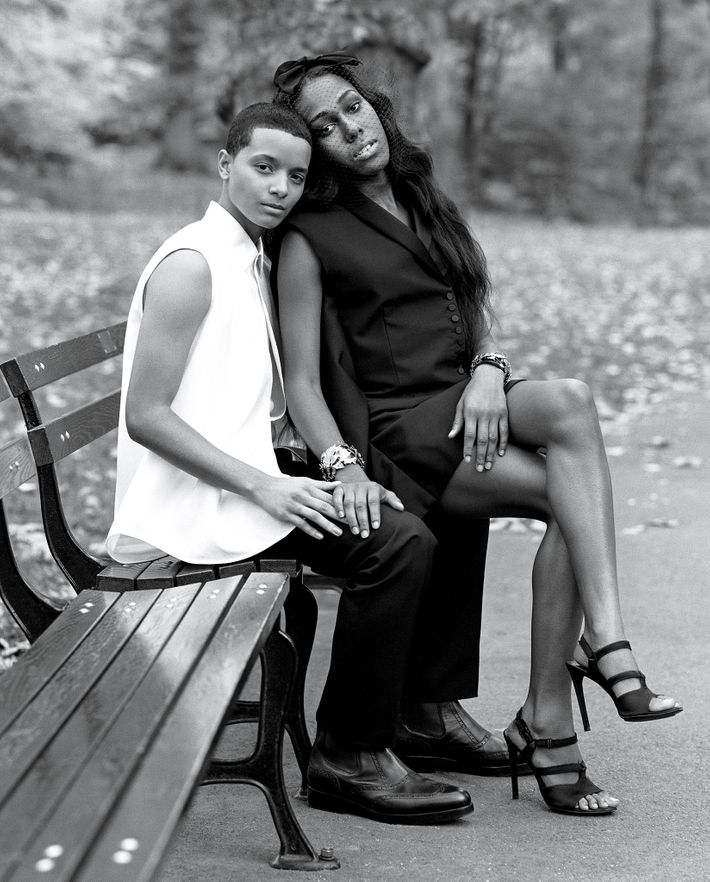 "I was exquisitely aware that in the last decade, the L.G.B. communities have made extraordinary advances, and the transgender community has not shared in that progress," he said. (Barneys is partnering with with the National Center for Transgender Equality and the Lesbian, Gay, Bisexual, and Transgender Community Center on the project, and on February 11, will donate 10 percent of sales from its flagships and barneys.com to both organizations.)

While some other high-fashion moments have featured non-gender-normative models in the spotlight — Carine Roitfeld cast black model Andre J on the cover of French Vogue in 2007, Riccardo Tisci cast Lea T. in Givenchy's campaign in 2010, and 2011 fashion types were clamoring to work with Andre Pejic — this Barneys campaign offers the first platform that shares the models' stories while dressing them in clothes. (Though the Balenciaga, Lanvin, and J.W. Anderson outfits are nice perks). The catalogue features excerpts of interviews with each model, conducted by Vanity Fair writer Patricia Bosworth, and the site will host several short films and a fifteen-minute video with the models, according to WWD.

There's also striking diversity on display, as the cast includes models and non-models alike, ranging in age from 17 to early thirties, posing alongside their friends and family. According to the Times, the models come from all over the world, from Amsterdam to Milwaukee. While this might just be a one-off, Barneys' powerful campaign seems like it will make some long-lasting strides toward increased awareness for the transgender community. Editors, creatives, and casting directors: Take note.