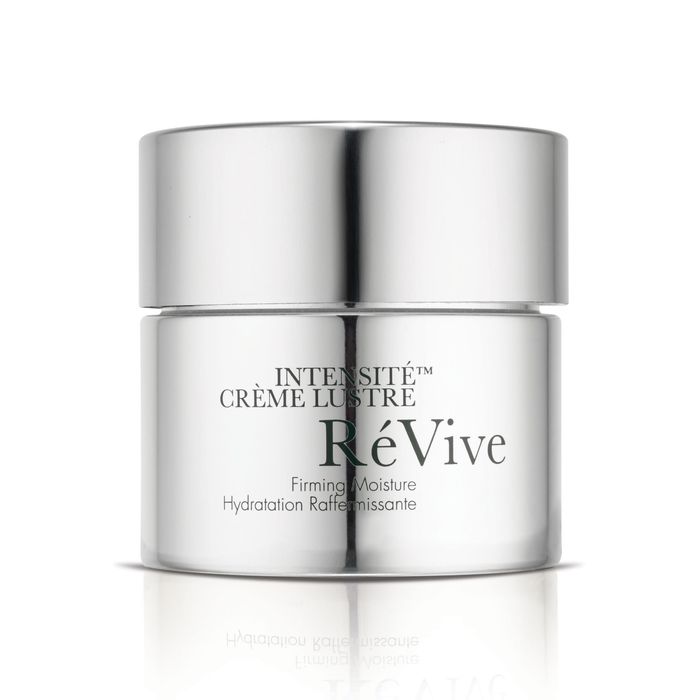 In beauty commercials, a dramatic voice usually intones, "And you see an immediate difference overnight." As expected, most people chalk this up to beauty promises that never deliver, like pore-shrinkers or cellulite creams. But one of the few moisturizers that's actually come through on this promise for me is RéVive Intensité Crème Lustre. If my apartment were to burn down, this is one of the few beauty products I would grab (apart from logical possessions).
This product isn't exactly new to the market, but RéVive is known for not going along with typical beauty-company procedures. New product launches aren't pegged to trendy ingredients or created to increase sales or retire a back catalog of product. They are only done when something new is discovered, so a new product may only be launched every year or two. Compared to other skin-care companies, the product line is relatively small and curated, and the Intensité Crème Lustre is one of its hero products. Although it's technically for mature skin, I use it for dry skin, especially during a polar vortex.
Its texture is unique, in that it's a densely packed, soft, rich cream. It's so dense that you can only scoop a little bit of cream out at a time, and it's not light and fluffy. On your face, it feels cool and non-greasy, and sinks quickly into your skin. Its moisturizing and anti-aging properties are attributed to a blend of insulin growth factor (IGF) and metalloproteinase inhibitor (MPI). (IGF is a bio-engineered molecule that stimulates elasticity, and MPI is an enzyme that boosts collagen production.) The night after I used it for the first time, my skin felt like I had had a face mask on all night. It's so soft that you want to keep touching your face to make sure it's real. Also, pleasantly, it's mostly aroma-free. If money were no object, this is the face cream I would give to all my friends.
RéVive Intensité Crème Lustre, $385 at Nordstrom.com.