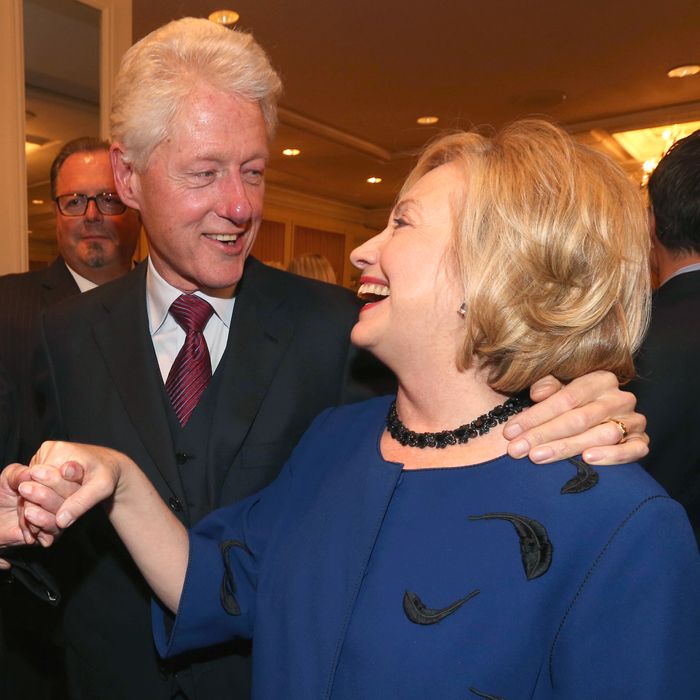 Photo: Christopher Polk/Getty
In the New York Times Magazine profile of Hillary Clinton's political machine, reporter Amy Chozick talks briefly to former president Bill Clinton about Hillary's changing public image. Bill told Chozick he thinks Americans now see Hillary the way he sees her — as a fleshy moon-goddess with a strong gravitational pull. Just kidding. He sees her as the smartest person in the room. Chozick writes:
Over coffee at the Hilton in Nicosia, Cyprus, [Clinton] told me the story of having just finished working on the McGovern campaign, his official, and intoxicating, introduction into presidential politics. He said he told Hillary he'd met some of the most prominent people of their generation, and she was by far the most gifted. "You should be in public life," he told her back then. "She said: 'Look at how hard-hitting I am. Nobody will ever vote for me for anything.'" The former president also gave some thought to her current image. "I think the country sees her the way those of us who know her see her."
What Hillary's presumed presidential campaign lacks in surprise, it could make up for in romantic anecdotes.