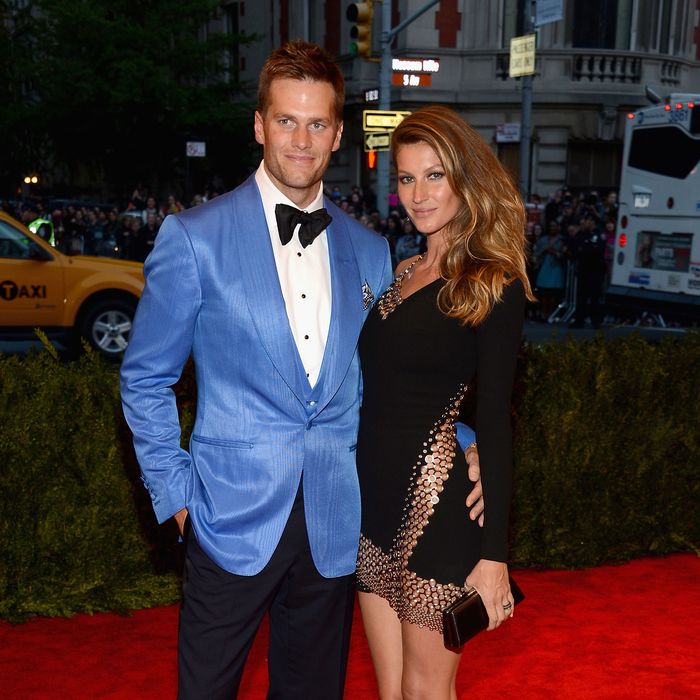 Photo: Larry Busacca/Getty Images
Gisele Bündchen and Tom Brady are at the top of their respective fields, but they don't spend every night plotting world domination in dark rooms, like a jock version of the Underwoods on House of Cards. On the contrary, they helm one of those European-style families where everyone "feeds their souls" with hugs and kisses along with individual pursuits. Bündchen told the AP:
At night if my husband is watching TV and watching football, I have my little book and I put something in my ears so I don't hear it and I put my light (on) and have my book and I'm like, 'Ohhh.' He's feeding his soul and that's important to him to watch football. I only want to watch if I'm watching him.
Then Brady showers their young sons with hugs and kiss so they don't grow up emotionally repressed stoic man-children, Bündchen added:
He's very loving and it's a wonderful thing. In our house we are very affectionate. I think it's very important for the boys to know that it's OK to hug and to kiss and you're not less than a man.
Excuse us while we imagine Brady imparting this important lesson in subverting gender norms to the Patriots' locker room.