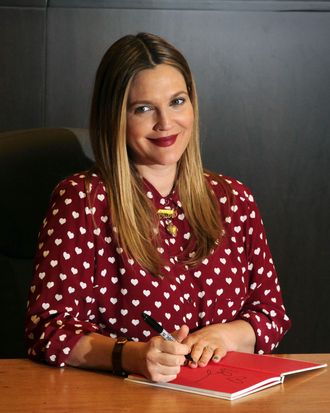 Photo: David Buchan/Getty Images
Drew Barrymore continues to rock her heart-shaped glasses; these are metaphorical glasses, and they allow her to see the world as a gallery of hearts. She was just chatting with Vogue about the happy universe she inhabits:
I definitely feel like lucky pennies, or someone handing you a flower, or spotting a heart somewhere, they're all things that evoke an everything-is-going-to-be-OK feeling.
In every piece of heart-shaped garbage, she sees love. In dead and dying plants, she sees beauty. In cold metal currency, she sees hope. Remember, Drew has a whole book about seeing hearts in the world. Perhaps this is a sight condition that deserves medical attention.