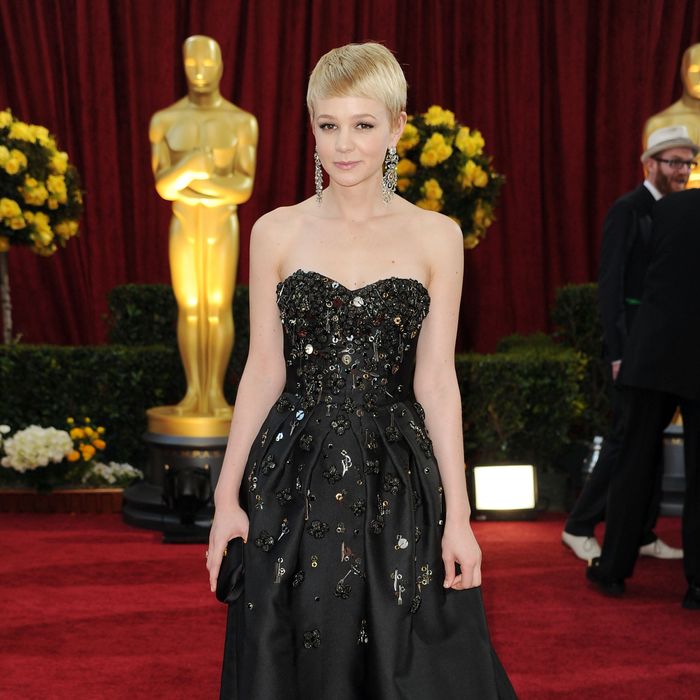 Photo: Frazer Harrison/Getty Images
When Carey Mulligan attended the 2010 Oscars, she wore a strapless black Prada gown adorned with nuts, bolts, and miniature utensils. It's the kind of dress that makes you wonder how many man-hours went into actually sewing it.
But, if you're Mulligan, you rip off every little ornate piece and pass them around the party like snacks. She shares a charming anecdote with British Vogue:
"When I went to the Oscars — the only time I've ever been to the Oscars — a few years ago, I wore this Prada dress covered in cooking utensils … I got drunk at the end of the night and started ripping them off and giving them as presents to people, so that was fun. I'm pretty sure that was the point of it, that's how Miuccia meant for it to go I'm sure."
Ah, Carey, only you can destroy a couture dress with such elan and generosity. For her sake, let's hope Prada doesn't have a you-break-it-you-buy-it policy.