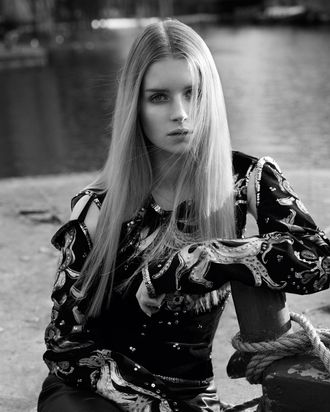 Photo: Sean and Seng for Dazed & Confused, Styling by Robbie Spencer
When Lottie Moss, Kate Moss's 16-year-old half-sister, tweeted a photo of her Storm Models portfolio page last week, we should have known that her first magazine shoot was imminent. And today, on her famous half-sister's 40th birthday, it has appeared in Dazed & Confused's February "Girls Rule the World" issue.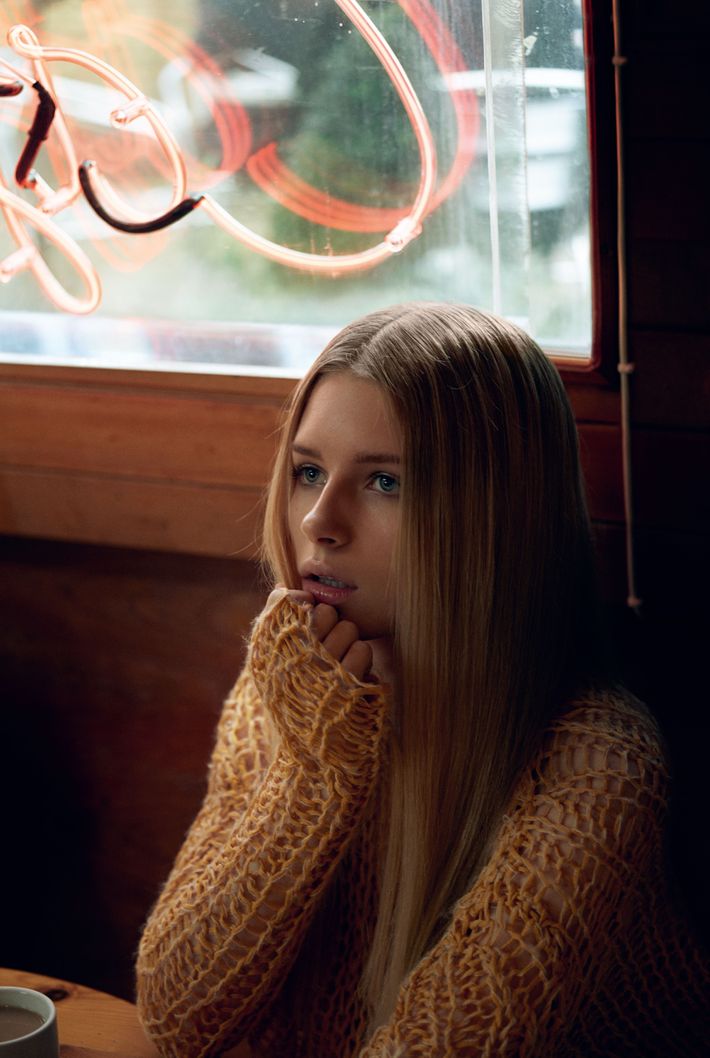 The story, titled From Lottie with Love, features nine images of Moss wearing Maison Martin Margiela, Miu Miu, Saint Laurent, Dolce & Gabbana, and Prada (we imagine the words she's Kate Moss's sister were helpful when asking to borrow clothes from designers) for a shoot photographers Sean and Seng say was inspired by "Jean Shrimpton, Marianne Faithfull, or Plum Sykes." The stunning pictures feature Lottie wearing pin-straight hair and almost no makeup, wandering the streets of London. In an accompanying "pop quiz," young Moss reveals that she is a woman after our own hearts: Her favorite "power anthem" is "Single Ladies," she is slothlike, and she isn't the most trustworthy when it comes to boyfriends.