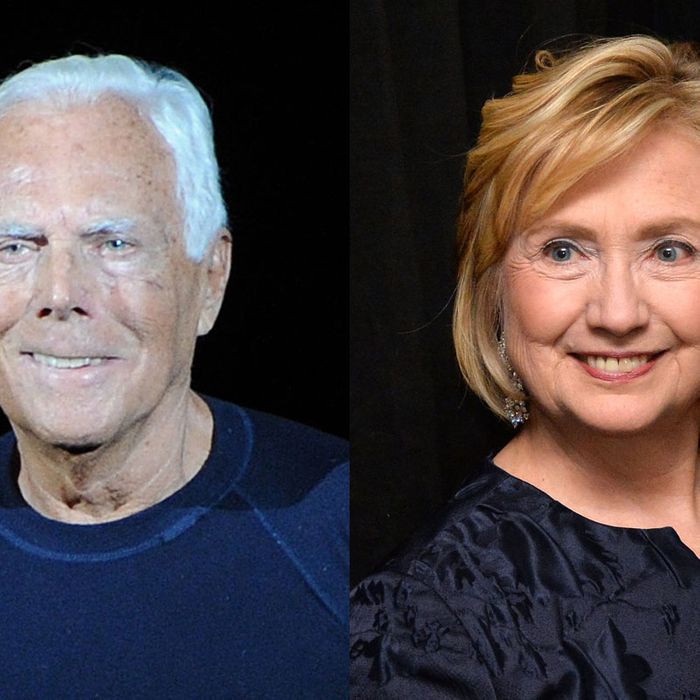 For his debut column in V Magazine, new editor-at-large Derek Blasberg talked to Giorgio Armani, but it was mostly through a translator, as Armani charmingly refuses to learn English because it grants him "the electrifying feeling of being a foreigner in transit."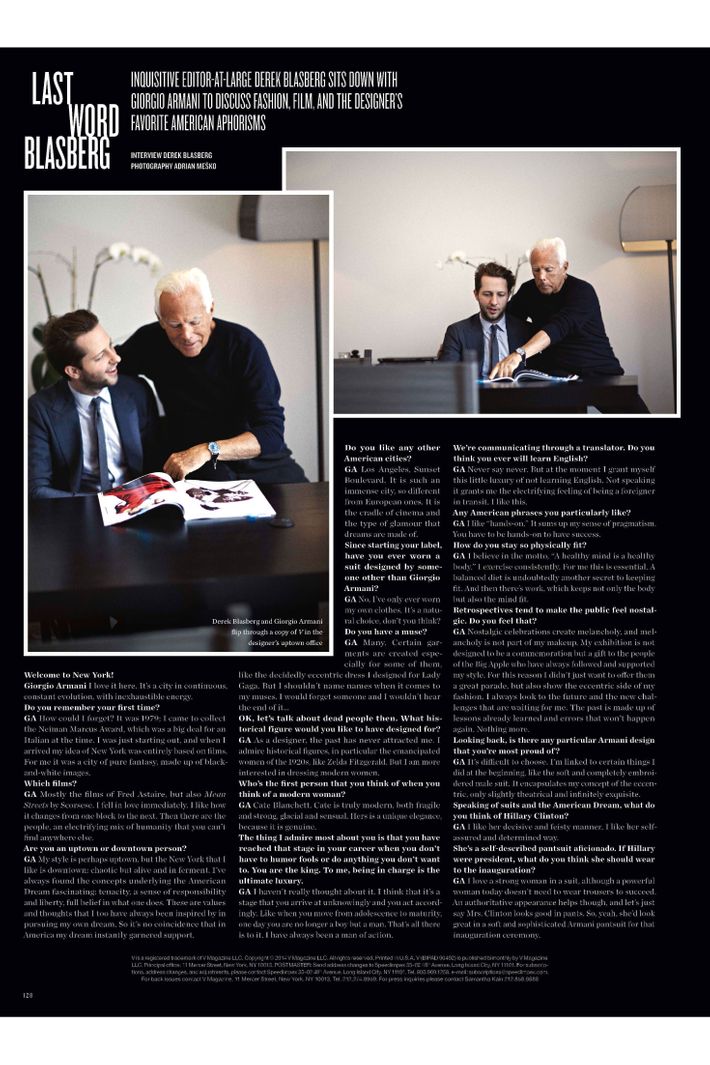 It appears that while language might be a barrier, love for Hillary Clinton and her pantsuits is universal. Armani has joined Oscar de la Renta and Anna Wintour in the Hillary for 2016 club: "I like her decisive and feisty manner. I like her self-assured and determined way," he told the magazine.
When asked how he feels about her signature pantsuits — and what he thinks she would wear to her inauguration should she win the presidency in 2016 — he responded with equal passion: "I love a strong woman in a suit, although a powerful woman today doesn't need to wear trousers to succeed. An authoritative appearance helps though, and let's just says Mrs. Clinton looks good in pants. So yeah, she'd look great in a soft and sophisticated Armani pantsuit for that inauguration ceremony."
Watch your back, ODLR. There's another candidate vying for the title of Designer of the Traveling Pantsuits.