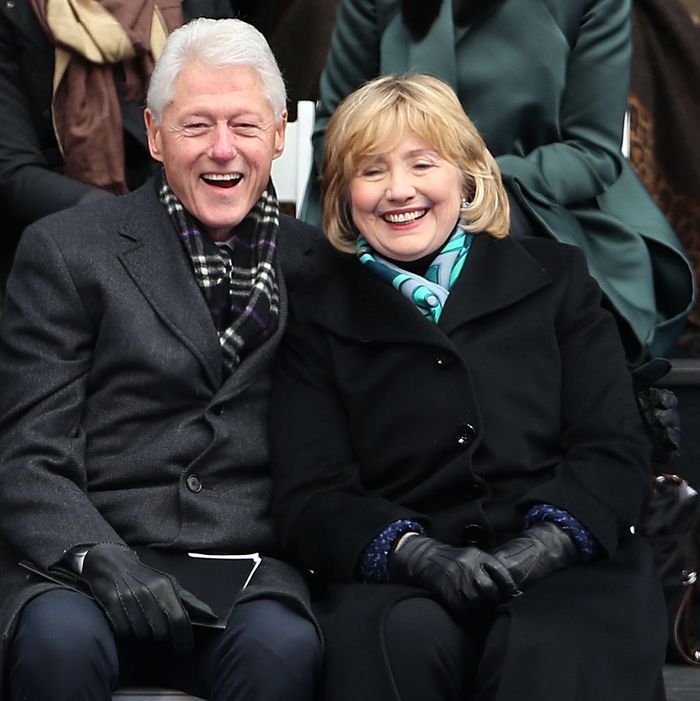 Photo: Spencer Platt/Getty Images
Yesterday was a momentous day in New York City politics: Chiara de Blasio wore a festive hat, Miranda from Sex and the City made an appearance, and much cheering and merriment was had. Although some of it was reserved for Bill de Blasio's inauguration and his ambitious plan to reduce the income gap, a lot of the joy was focused on Hillary Clinton's new bangs. While some news outlets, like Vanity Fair, reported that they were "bangs," the Cut can confirm it: Those side-swept, layered, pieces of fluffy heaven resting ever so gently on our potential first lady president's forehead are definitely bangs, no quotation marks needed.
Although it wasn't a pixie cut or anything, Twitter was a fan of the news, and took the new hair change as a symbol of political intention:
Some thought a different Hillary had better bangs — but there is only one Hillary with "hair icon" listed eleventh in her Twitter biography. With or without Oscar de la Renta's help.