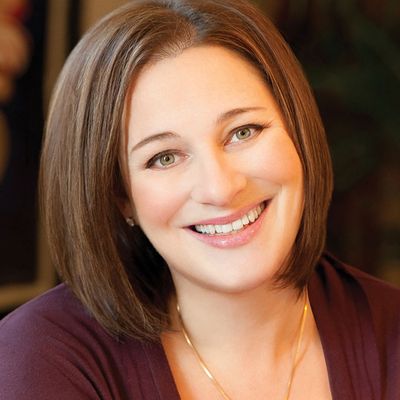 Jennifer Weiner, the Philadelphia-based author of Good in Bed and In Her Shoes, writes novels with female protagonists that are purchased, read, and beloved by a quantity of people that would make most MFA grads cry. Because this crowd does not include members of the literary establishment, Weiner has never been reviewed by the New York Times. She's unhappy about her exclusion, and wider gender discrimination in publishing, and she's vocal about it.
The problem is that Weiner's subject matter is mating, her sentences are unambitious, her characters are likable, and her plots have happy endings. As a result, critics often suggest — with varying degrees of subtlety — that the systemic sexism she perceives in the publishing industry is an illusion, a symptom of the bitterness she harbors over the limitations of her own literary project. (What vocal feminist hasn't been told a version of this?) Meanwhile, Weiner's politics — she believes so-called chick lit has therapeutic value — are frequently dismissed as a bid for attention for herself and her cohort, in some sort of genre affirmative action.
In a New Yorker profile of Weiner published this week, Rebecca Mead observed that the author's "provocations … have arguably helped her career, giving her a voice in cultural conversations that her books alone might not have granted her." In the past, critically acclaimed novelists Jeffrey Eugenides and Jonathan Franzen have been less diplomatic. Eugenides wrote off complaints about industry sexism as "bellyaching,"and Franzen listed "Jennifer Weiner-ish self-promotion" in a Guardian essay on the topic of "what's wrong with the modern world." Weiner responded by e-mailing Eugenides until he stopped responding and changing her Twitter bio to "engaging in Weiner-ish self-promotion."
Weiner's campaigns sometimes seem undignified, like she's yearning for entry to a male literary enclave that has loudly eighty-sixed her. If I were Weiner, I tell myself, I would laugh all the way to the bank, then build myself a glamorous and aggressively feminine writer's retreat near Brandywine. But what's much more important is that she's right. Women novelists and critics and "feminine" genres are criminally underrepresented across literary institutions, which will sometimes lavish men like Franzen and and Eugenides with multiple reviews and a profile. (See: Franzenfreude, a term coined by Jodi Picoult and adopted by Weiner.)
What sets Weiner apart from other female authors isn't some innate writerly disqualification from the boy's club, but her unique position to critique it. She's one of a handful of female authors with the publishing clout — in terms of dedicated readership, sales, and movie options — to speak out against industry sexism without fearing retribution. In fact, her success probably underwrites her publisher's more esoteric, prize-bait titles. Meanwhile, few people who follow literary Twitter spats will be inspired to start reading commercial women's fiction as a result of Weiner's alleged "self-promotion."
So it wasn't surprising that Weiner told Mead she doesn't cherish her role as feminist bellyacher. She's just the only one who can afford to bellyache. Mead wrote:
Weiner would "relinquish her role as an ombudsman of publishing-world sexism if a writer with a more literary reputation took on the job. "But I imagine they have more to lose than I do," she says. "If some literary woman were to be known as a gadfly, or a crank, even—somebody who won't shut up, somebody who is persistent and abrasive—that could hurt her, careerwise."
There's plenty of reasons literary women stay quiet, from textbook ladder-pulling to the research that promises Franzen isn't only one repelled by women's requisite self-promotion. Luckily for them, Weiner's unpopular campaign is working. The New York Times Book Review appointed a new, gender-sensitive editor who has made space for more reviews of genre fiction. Not that Weiner takes credit for the change. Times editors, she told Mead, "are certainly not writing me thank-you notes." But someday, other female authors might.