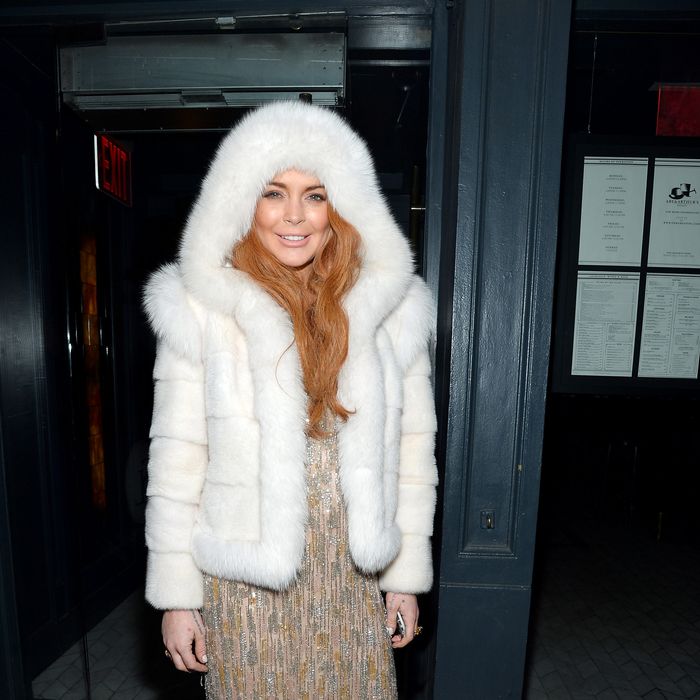 Photo: Mike Coppola/Getty Images
Lindsay Lohan will probably root for the Denver Broncos this Sunday, because, she claims (according to the New York Post), Seahawks player Sidney Rice is responsible for the mysterious disappearance of "half of her $75,000 fur coat" after the two were pregaming the Super Bowl at 1Oak on Wednesday night.
Where did the coat go? Was Sidney Rice looking for something to wear on the sidelines this weekend? Did Lindsay leave it in a cab and blame the club for her forgetfulness? Or was it not a coat at all, and in fact a long fur shawl that caught on fire, and went home with Lindsay Lohan as the club surveillance videos showed.

According to sources, there was "no fur coat" and there will be "no more Lindsay Lohan" at 1Oak ever again.