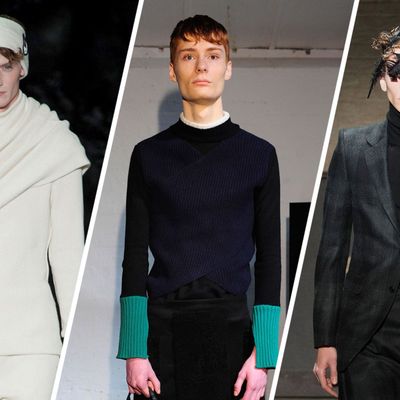 The Cut has long been a proponent of borrowing shoes and sweatshirts from the boys — how could anyone not? – but these days, the lines between girls' and boys' clothes are evermore blurred. No one thinks twice anymore when they see Savile Row tailoring, boyfriend jeans, or tuxedo jackets referenced in women's collections — and now, with London Collections: Mens in full swing, the fall 2014 men's runways appear to be similarly borrowing feminine ideas. Several menswear shows highlight gender-fluid pieces, such as bias drapes or lilac mohair, that we could easily imagine in our own closets. Click through our slideshow to see the Cut's favorites outfits from the London men's runways that we women would gladly throw on.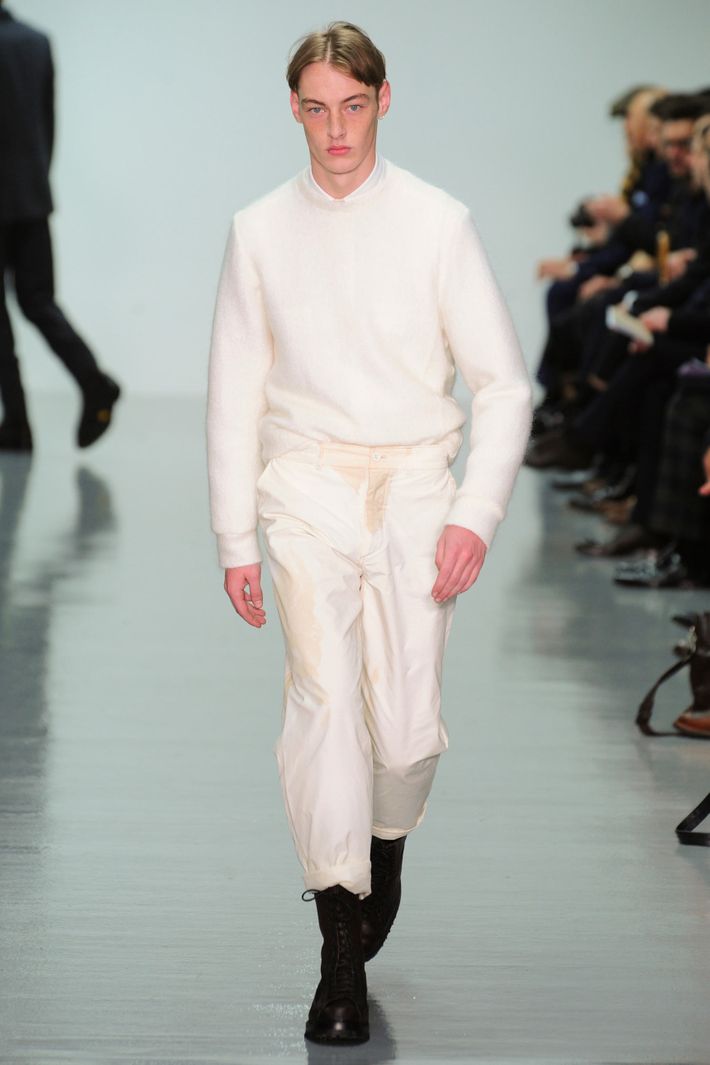 Lou Dalton
Winter White!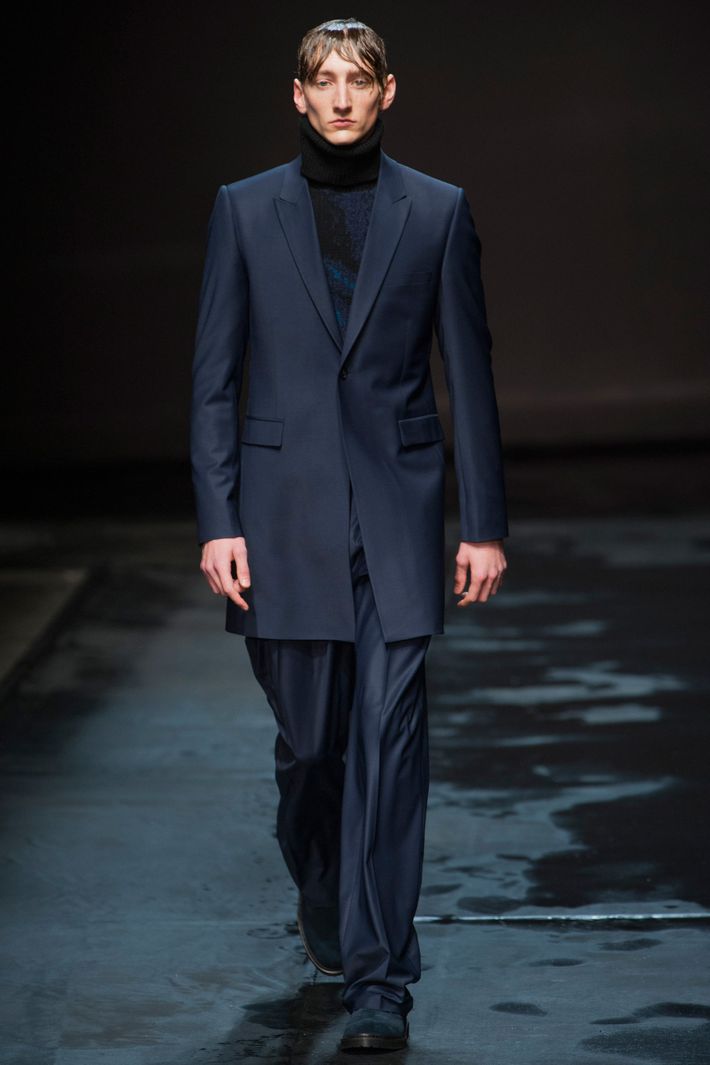 Topman
Straight up Marlene Deitrich reincarnated.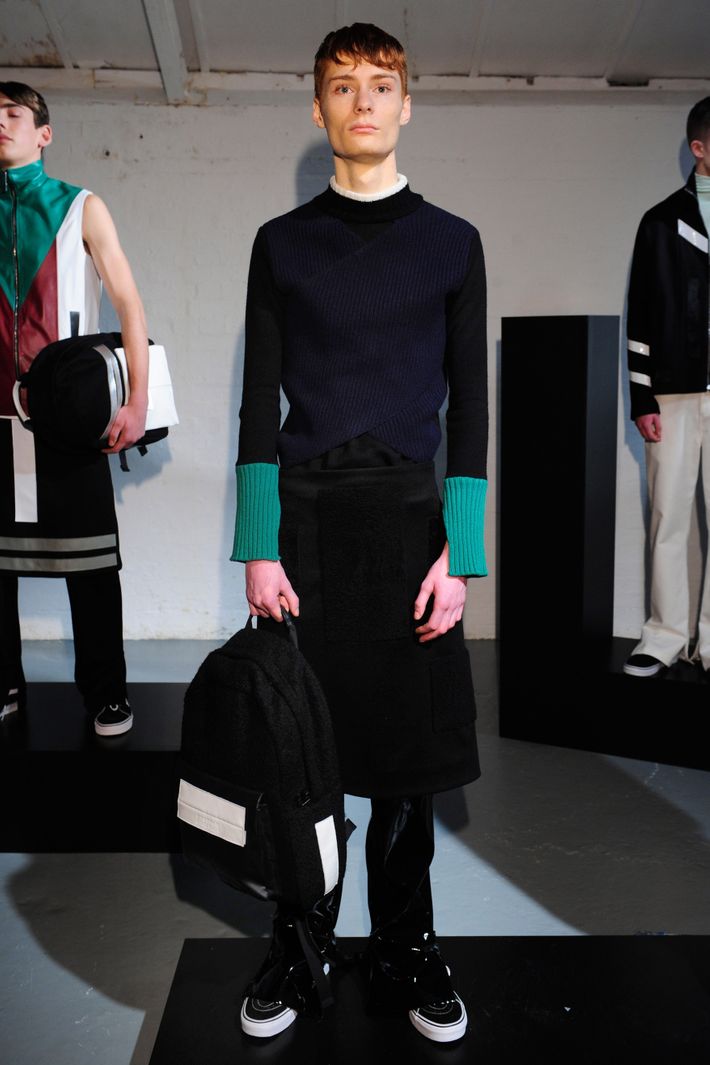 Fashion East
Imagine everything here, but with strappy, high heels.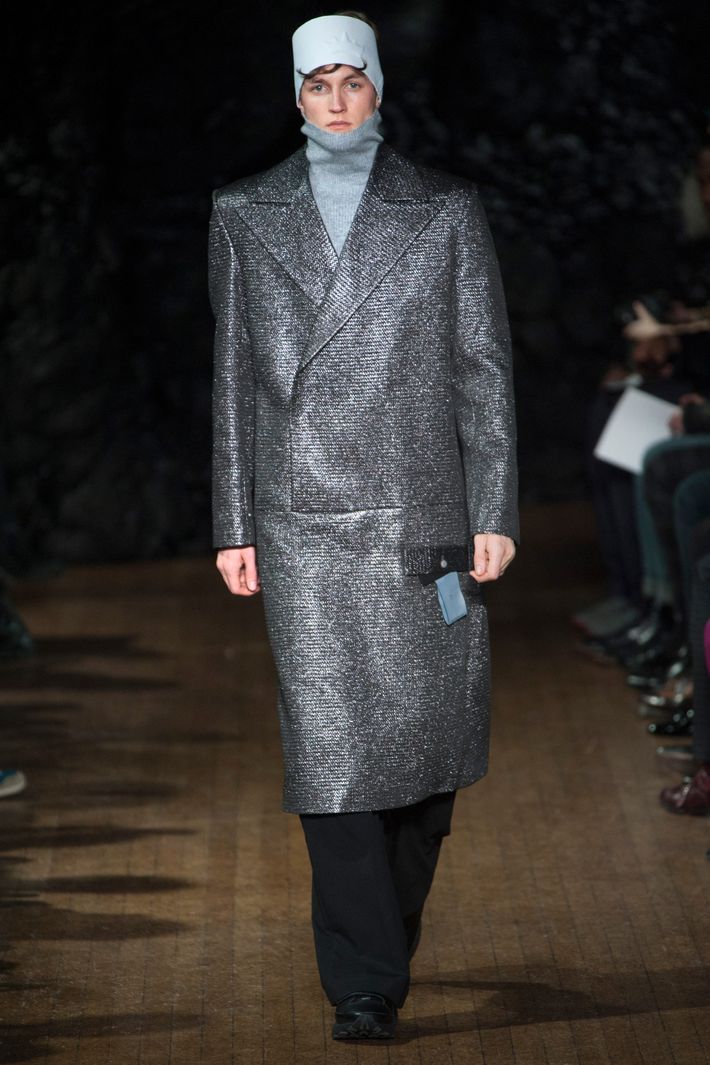 Xander Zhou
The moment you realized you lived this long without a boxy metallic coat.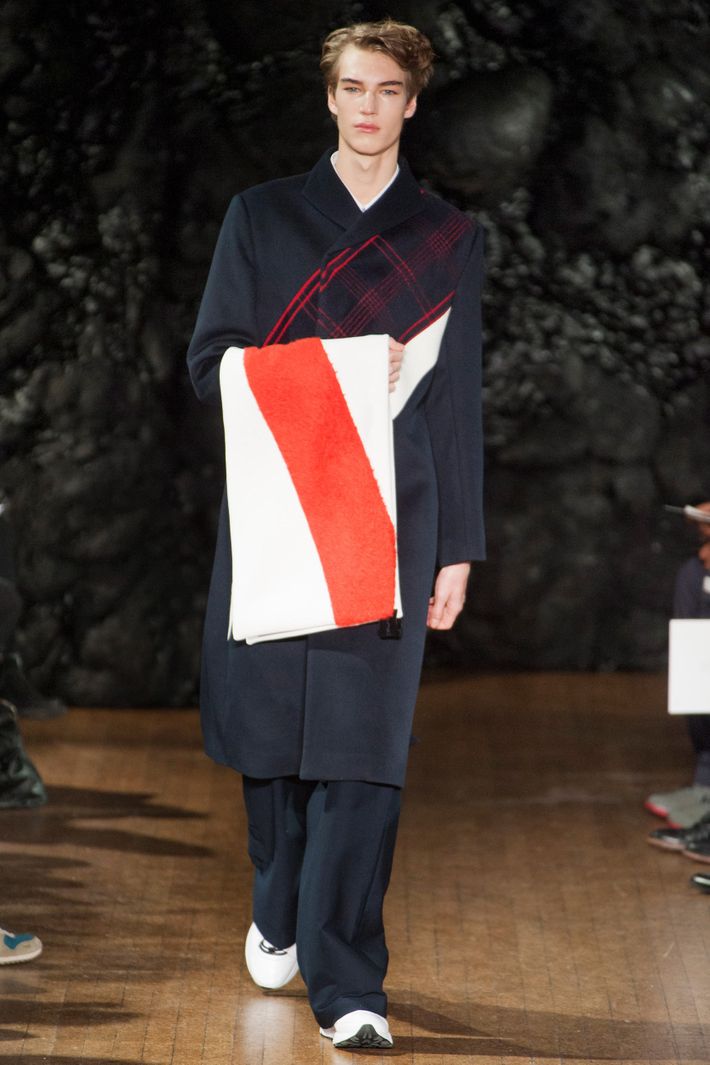 Xander Zhou
A mohair-lined tea towel because, why not?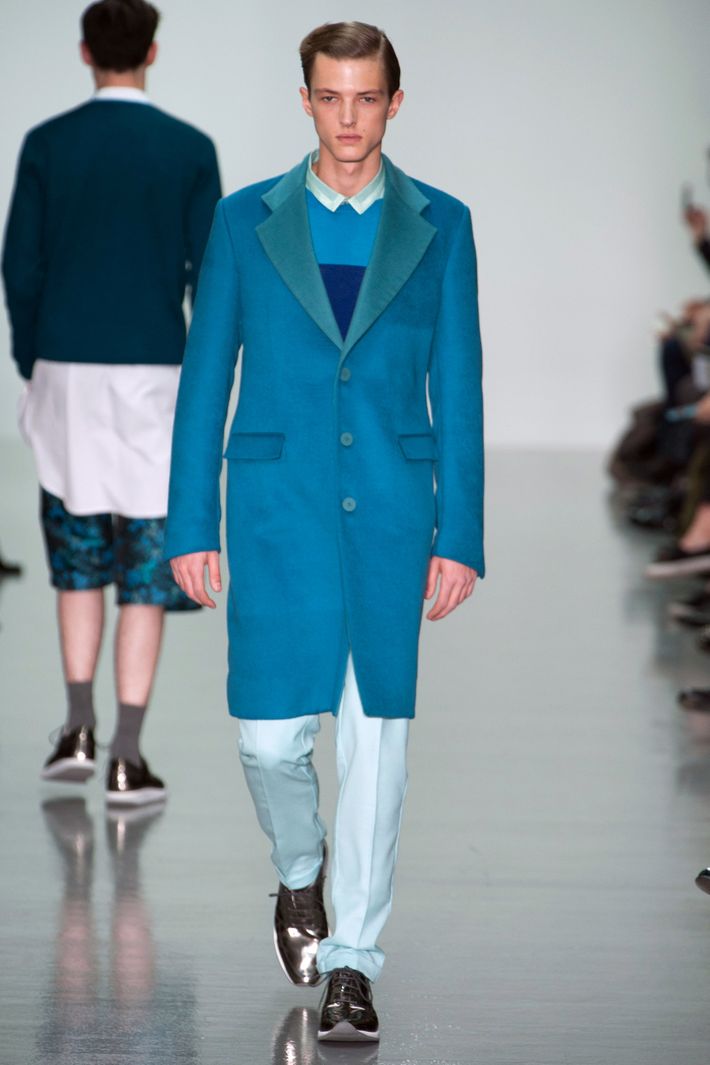 Richard Nicoll
Our favorite color. And in camel hair.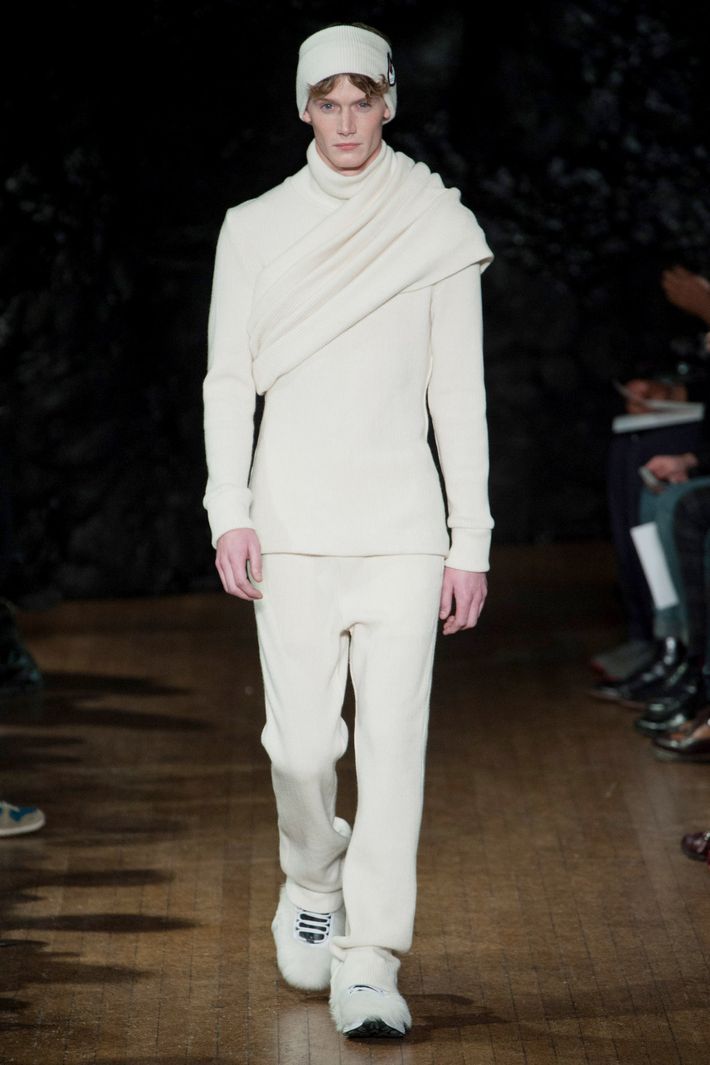 Xander Zhou
Again, winter white, but especially with this hat, and with that diagonal drape.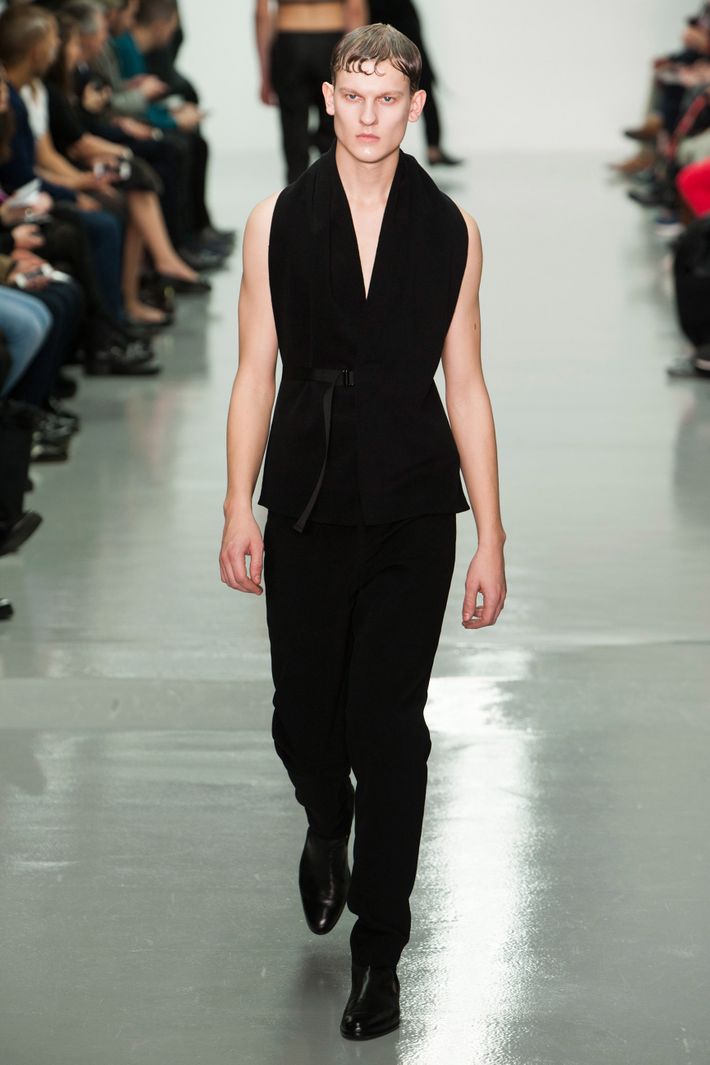 Lee Roach
This backless top because it's mad sexy.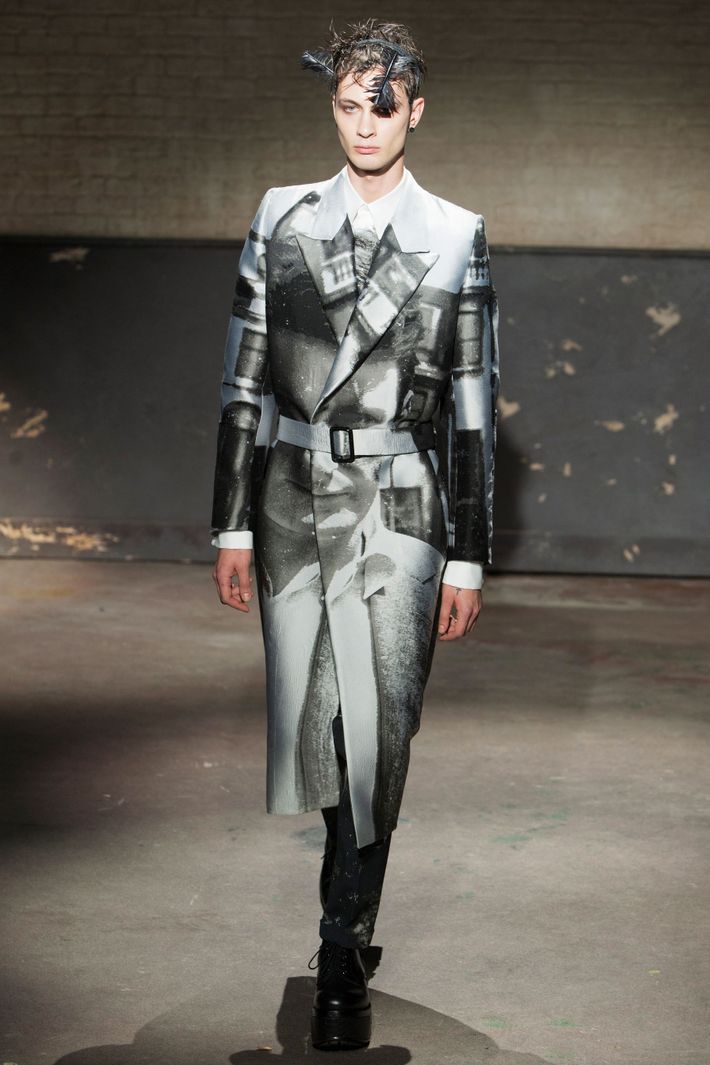 Alexander McQueen
This statement coat.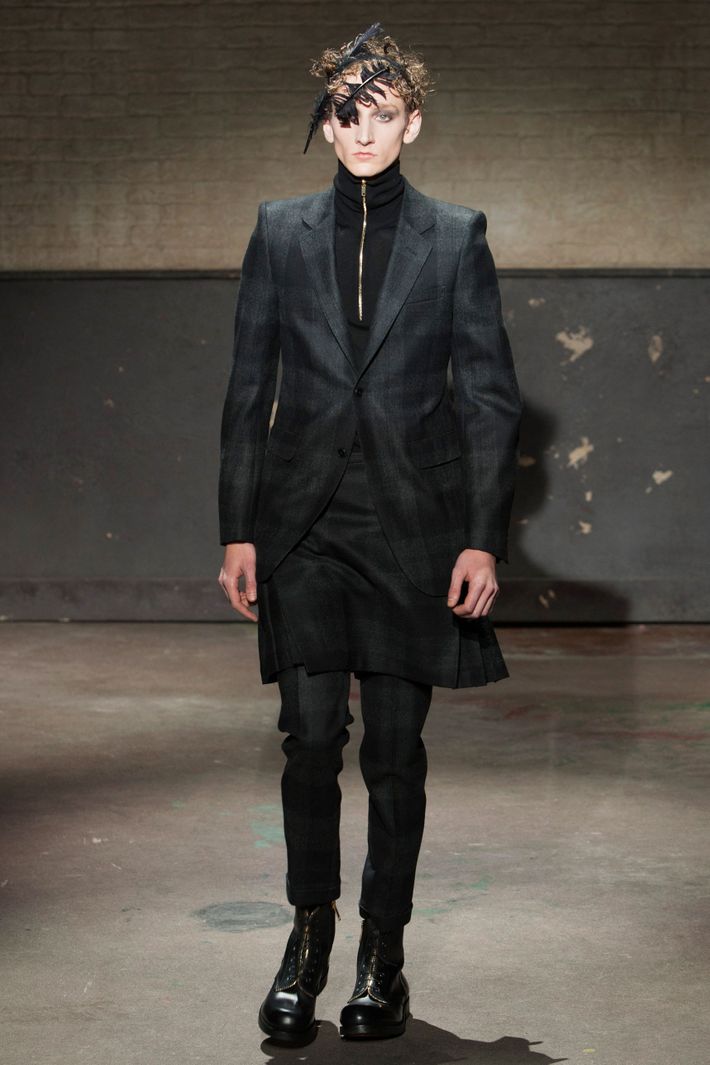 Alexander McQueen
Lose the jacket, everything else is very very Daria Morgendorffer. Headpiece, optional.