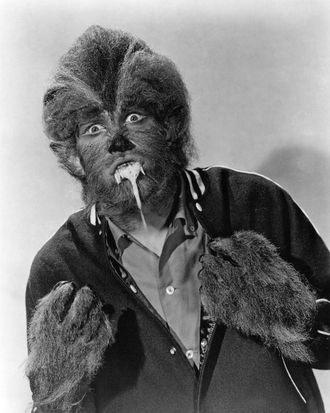 Photo: Silver Screen Collection/Getty Images
Celebrities like Madonna and Demi Moore (allegedly!) are literally moony for a new form of dieting that ties food decisions to the lunar calendar (really). The Daily Mail reports that they're fans of the new "Werewolf Diet," or the Lunar Diet. According to the site MoonConnection.com (again, really), the premise is that you eat meat as raw as you can bear it while watching The Twilight Saga: New Moon crawled up naked, and chase the mailman. Just kidding.
Of course, there's a cleanse involved — but you determine when to cleanse (consuming only water or juice) not based upon how many pictures of Gwyneth's abs you've seen recently, but on whether it is a full or new moon. Supporters of the diet suggest that the moon affects the level of water in the human body, and that a waning moon accompanies a decrease in appetite and cravings. Some say that you can lose up to six pounds in a single day.  No word on whether it affects hair growth, so we can finally stop taking all those hair-growth vitamin cocktails.