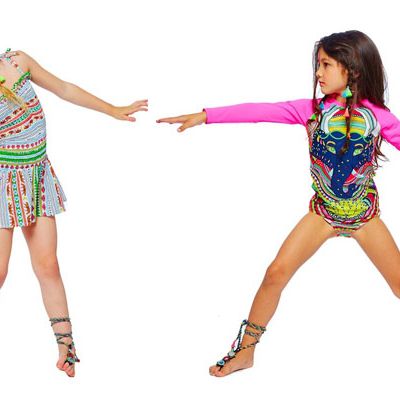 Are you the kind of mom who was doing yoga right up until the moment of your orgasmic home water birth — and maybe five minutes after the baby was out? Do you believe a child is never too young to start prepping for the bikini and under-butt-baring festival that is Coachella? Well, Mara Hoffman and Crewcuts have a culturally questionable children's collection for you to consider. 
"Inspired by" the "mythology and mysticism of India," according to a press release, the line includes tribal-print ponchos, rompers, swimsuits, dresses, and harem pants, as well as a Ganesh-printed rash guard for your Montauk-ruining beach bum, your Eat, Pray, Love—reading teen-to-be.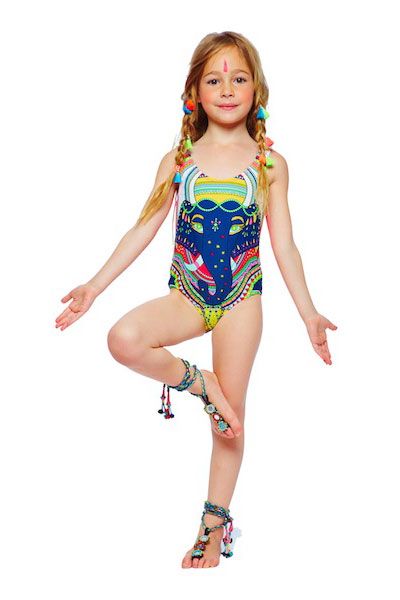 If there is any confusion on how to style these small bikinis for children, consult the lookbook: A duo of miniature neo-hippies shows you the right way to accessorize — with neon bindis and beaded, tribal-inspired (seriously, which tribe?) rope sandals — while demonstrating their mastery of yoga poses and blind cultural appropriation. It's never too early to start! With this wardrobe, little Moonflower Ruby Sun Johnson will be holding baby's first playground ayahuasca ceremony in no time.