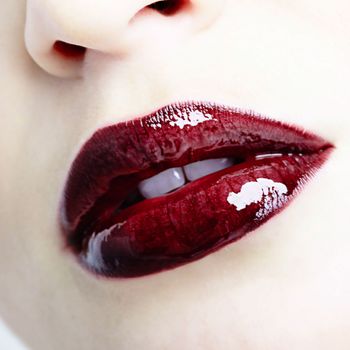 Photo: Philippe Regard/(c) Philippe Regard
Humans like their objects shiny: They gleam up their shoes, their lips, their cars, and their buildings. Scientists have long wondered about the human attraction to glossiness, and have usually surmised that gloss is associated with fanciness. But kids love shine, and so do birds, and most of them barely know about our systems of wealth at all.
Research appearing in an upcoming issue of the Journal of Consumer Psychology suggests an evolutionary motive behind the love of shine: It could be related to a primitive, biological desire for water.
Researchers split a group of 126 study participants into three groups and proceeded to make them different amounts of thirsty (one group got crackers, one group got crackers and water, one group got nothing). Everyone then looked at four photographs on glossy paper and four on matte paper. Though everyone like the glossy photos best, the thirstier group said the glossy pictures were far more attractive. The thirstier everyone became, the more they liked glossy options. Or perhaps they were just really trying to emphasize their point about which photographs they liked so they could run into the hall and chug from the water fountain. And gaze at that metallic, glistening sheen of that metal fountain for hours until nothing else mattered, and then go have some more salty snacks.