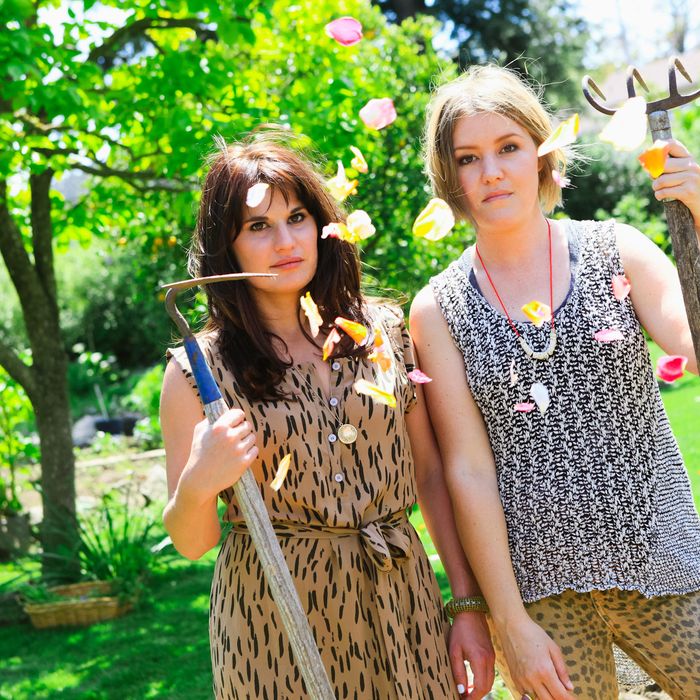 Photo: Courtesy of Earth Tu Face
For most people in fashion, embracing a natural, bohemian aesthetic means being a frequent shopper at Isabel Marant. But like hemp and Hermès, natural and luxury are concepts that don't always mix. Last year, as Net-a-Porter began to expand its beauty offerings, one beauty brand stood out among the youth supplements and anti-aging complexes: Earth Tu Face, a new line of products defined by a natural yet luxurious approach to beauty. Launched a year and a half ago by Berkeley herbalist co-founders Sarah Buscho and Marina Storm, Earth Tu Face takes an Alice Waters-inspired, soil-to-skin approach to skincare. Their food-grade, cruelty-free line of products uses organic and wild-crafted ingredients, but with the "vanity factor" of beautiful packaging that you won't be embarrassed to have on your nightstand. And thankfully, there is no awkward biodegradable paper packaging or fruitarian brand evangelism on its labeling. The Cut spoke to Buscho, who explained what makes Earth Tu Face so luxurious and talked about that time she used the brand's body butter to make pancakes.
How did you become an herbalist?
When I was born, I could only wear 100 percent cotton. Otherwise, I would get eczema all over my body. When I did sleepovers, if my skin was dry, I would use something from the kitchen, like olive oil. Starting in my late teens and early twenties, I started studying holistic medicine. That led to me becoming an herbalist, [and] I did a three-year herbalist program at Berkeley with Marina, my co-founder.
How did you start making products?
At first, it was this small, handmade line. It wasn't planned. I thought I was going to be a nurse. I had a friend who said, You should slap labels on these things, since I would give them out as handmade gifts for special occasions and birthdays. Marina and I then decided to lean out the line and make it stronger. We worked together to find sourcing and get it manufactured. When it was handmade by us in our kitchen, it was treading water, but we decided we should make the products available in a larger way. The line is based on purity and efficacy and officially launched in September of 2012. In California, it's certified organic. We supply the ingredients, recipes, every container, and then have another entity who mixes, fills, and labels for us.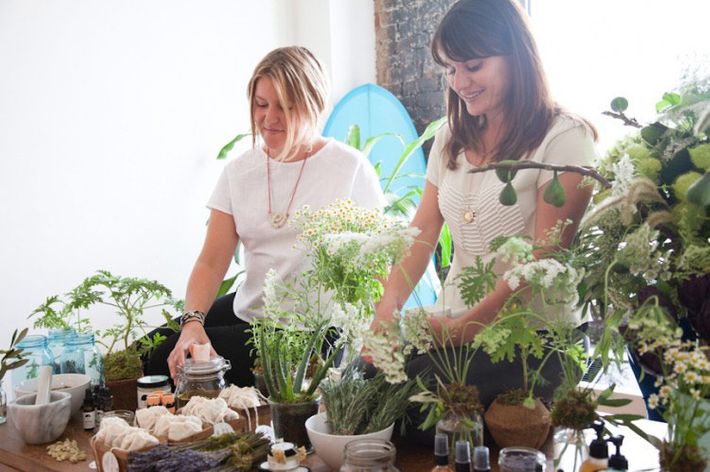 How did the Berkeley atmosphere influence you?
It's the idea of soil to skin. When Marina and I were in herbalist school, we were growing medicinal herbs for the surrounding neighborhood. I took over a plot of land that used to be used for lettuce for Chez Panisse. The Alice Waters philosophy is definitely close to our philosophy in life. As herbalists, we like to be connected to nature. If you look at a garden that's functioning well, nothing's wasted. Everything is there for a reason. We try to take that philosophy, the genius and simplicity of the natural solutions, to our products.
What makes your natural skin-care brand luxurious?
When people switch over to our face moisturizer, I've had people say, My skin looks alive for the first time. I can put it near my eyes, it's not burning. They're luxurious in that they're the highest grade ingredients you can buy. You do have a luxurious experience. They feel good. They smell good. They look good. They're safe for your children. They're safe for pregnancy.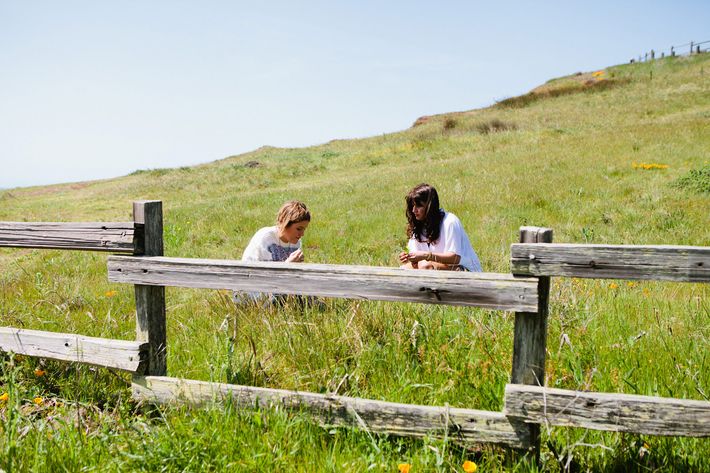 How do you define natural?
Natural is something that comes from an element of the earth, whether it's a plant or mineral. Something becomes not natural once it has been put in a process where there is a chemical solvent or an extreme breakdown of molecular bonds.
The easiest way to define natural is whether you can eat it. I know we eat chemicals, those aren't natural. But it has to be organic, with no chemicals, no herbicide or fungicides, and resemble where it came from. All of our oils are cold-pressed. If you process them, it breaks down the bonds, making them not as good for your skin. Our essential oils  are made using a steamed distillation process, which gives you a very concentrated form of the plant.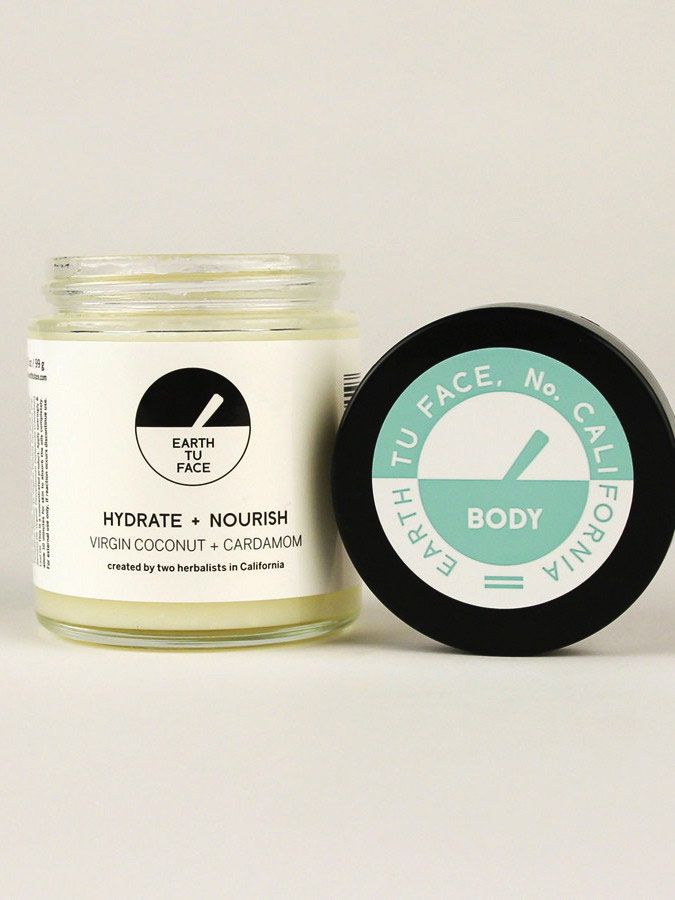 Are all your products edible?
Yes, but they might not all taste good. They're all biodegradable. Body butter is something we have messed around [with] and tried eating. We made pancakes with it. Again, the soap isn't going to taste good. It's technically cocoa butter, which is basically chocolate, but with cardamom and vitamin E.
Your packaging looks a little different than most natural beauty lines. 
That's with huge thanks to Alexandra Cassanetes. She did all of our packaging to make it look as lean, green, mean as possible. With that, she created our logo. It's clean-looking. When Marina and I first designed it, it was cute. It was apothecary and  granola.
Also, being 100-percent food-grade makes us different. Our expertise as herbalists ensures that we don't just put something trendy, like not just bringing acai berries or pomegranate into the product, if it doesn't make sense to put in the product or long-term. We don't use ingredients if they're hurting the planet, over-harvested, or can't find a way to get them organically produced. For example, a lot of natural brands use palm oil as the first ingredient. We won't use it because of what it is doing to the planet. It's a huge mono-crop.