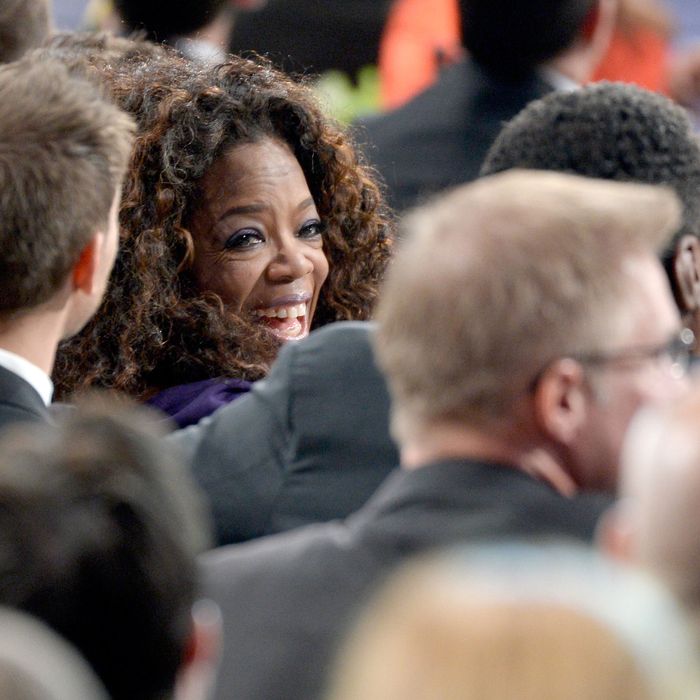 Photo: Kevork Djansezian/Getty Images
Oprah Winfrey had to cancel her 60th birthday party — but not because she already had "the best birthday experience ever" at SoulCycle on Saturday. Rather, Oprah canceled her party because she has too many friends. According to E! News, "the guest list was getting out of control so she decided to cancel." Speaking to E! on the subject of Oprah and birthdays, Gayle King made a keenly observant remark about her famous friend, and about all people:
It's not like Oprah needs anything, but she loves all things, books … and she's a fan of cashmere. She has everything, but I don't care who you are, everybody likes a present.
You know, Oprah would probably like that final remark — everybody likes a present — embroidered on a little throw pillow. Or perhaps printed on a mug. It's just an idea. You can take it or leave it, millions of Oprah-friends.