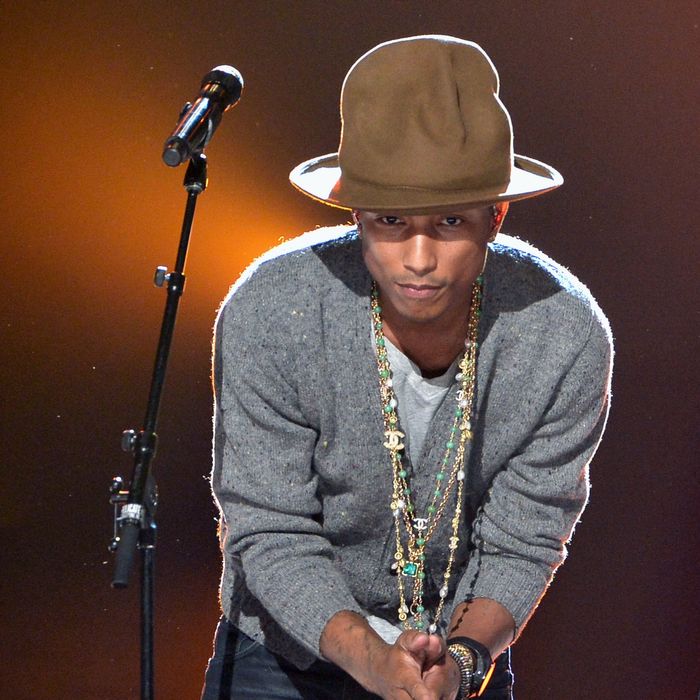 Photo: Kevin Winter/Getty Images
According to the Daily Mail, the number of people searching for Pharrell and his hat have increased by 5,000 percent since the Grammys. Searches for large fedoras and large cowboy hats, which typically range from 30 to 260 searches per month, have increased by 50 percent.
It appears Pharrell's hat has inspired more people to join the surprisingly large existing contingent of people interested in procuring oversize headgear. You read it on the Cut first: 2014 shall be the year of novelty-sized hats.