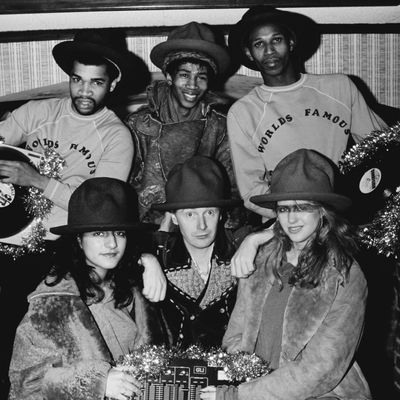 Photo: Dave Hogan/Hulton Archive/Getty Images
There were many laughs and memes (and a parody Twitter account) derived from Pharrell's Arby's- and/or Smokey the Bear–inspired Grammys hat last night. But Pharrell is not a man to take fashion references lightly.
You may remember the Arby's insignia atop his head from Malcolm McLaren and the World's Famous Supreme Team's music video for their 1982 early hip-hop classic "Buffalo Girls." (Watch the video below.) The popular song has a long history in American culture, originating in 1844 as "Buffalo Gals," a traditional song performed by Blackface minstrel singer John "Cool White" Hodges. McLaren's adaptation was later sampled for Swedish singer and rapper Neneh Cherry's 1988 chart-topping ode to her fashion clique, "Buffalo Stance."
As Pharrell told The Hollywood Reporter after the show: "It's a Vivienne Westwood Buffalo hat from when she was with Malcolm McLaren … It's not vintage — I would've been really stylin' if I had one from the '80s."
It turns out the hat was originally made for Westwood's autumn/winter 1982/ 1983 collection, the "Nostalgia of Mud," and the "Buffalo" collection, and was made especially for her first store, World's End. The hat itself has several names — including the Buffalo Hat, the Mountain Hat, and, most brilliantly, the Jelly Mould Hat. According to a rep for Westwood, Pharrell purchased the hat himself a few years ago from World's End, where it is still sold, for £95.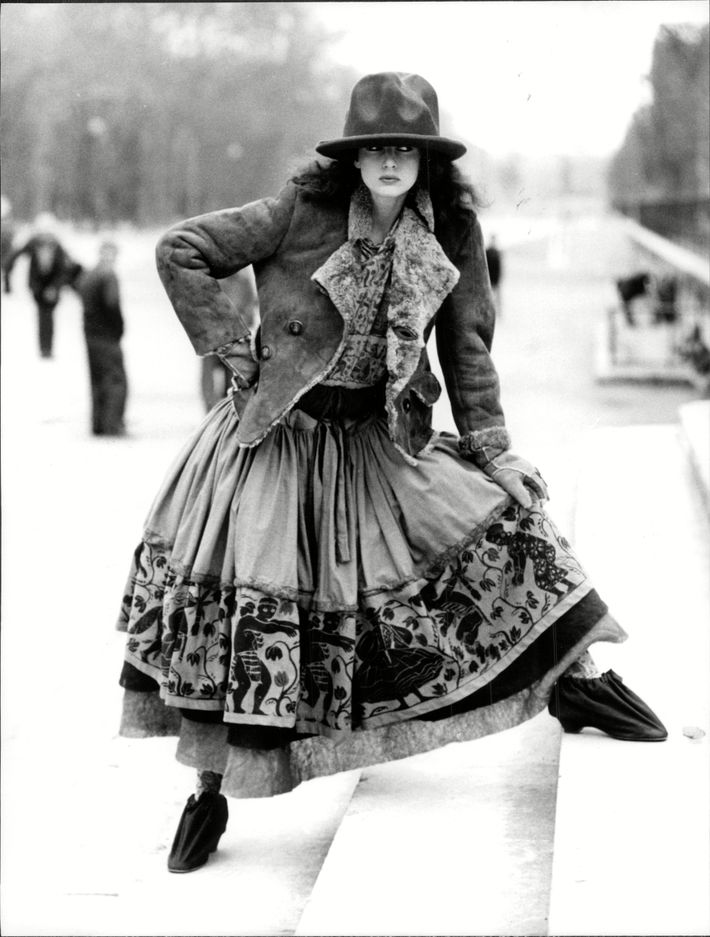 So it might have looked like an IRL Photoshop job, but Pharrell's sartorial choices are protected by legitimate cultural references. Guess we have to go back to making fun of Princess Beatrice's royal wedding fascinator for a few more years.