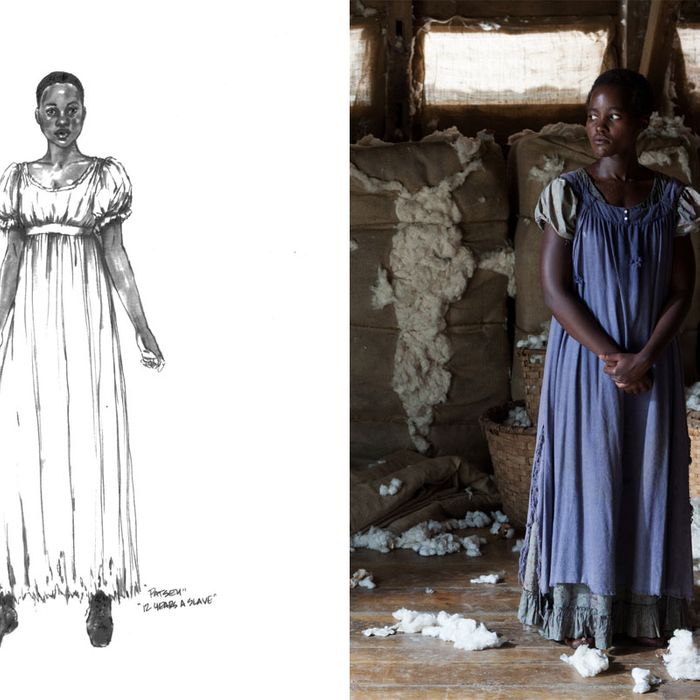 This morning, Patricia Norris, 12 Years a Slave's 82-year-old costume designer, received her sixth Academy Award nomination for Steve McQueen's tale of free man turned slave Solomon Northup. Although Norris has been a fixture in Hollywood since the late sixties, with credits including Scarface, The Elephant Man, and Days of Heaven, she's yet to take home an Oscar. To create the look of the 1850s-era, plantation-set film, the self-described history nut had to turn primarily to her own imagination, as reference images for slaves in the period were limited. The Cut spoke with Norris about the importance of accurate soil samples, surviving the Louisiana swamp in the summer, and how she always knew the fashion world would fall for Lupita Nyong'o.
So how many years have you worked in Hollywood? Oh, you don't want to say. Forever.
What's the biggest change you've noticed? The money. The budgets are smaller. But also the time. To prepare something like this, I used to have maybe twelve weeks, if not more, and now you have seven weeks, and not a lot of help. It's harder to get done now.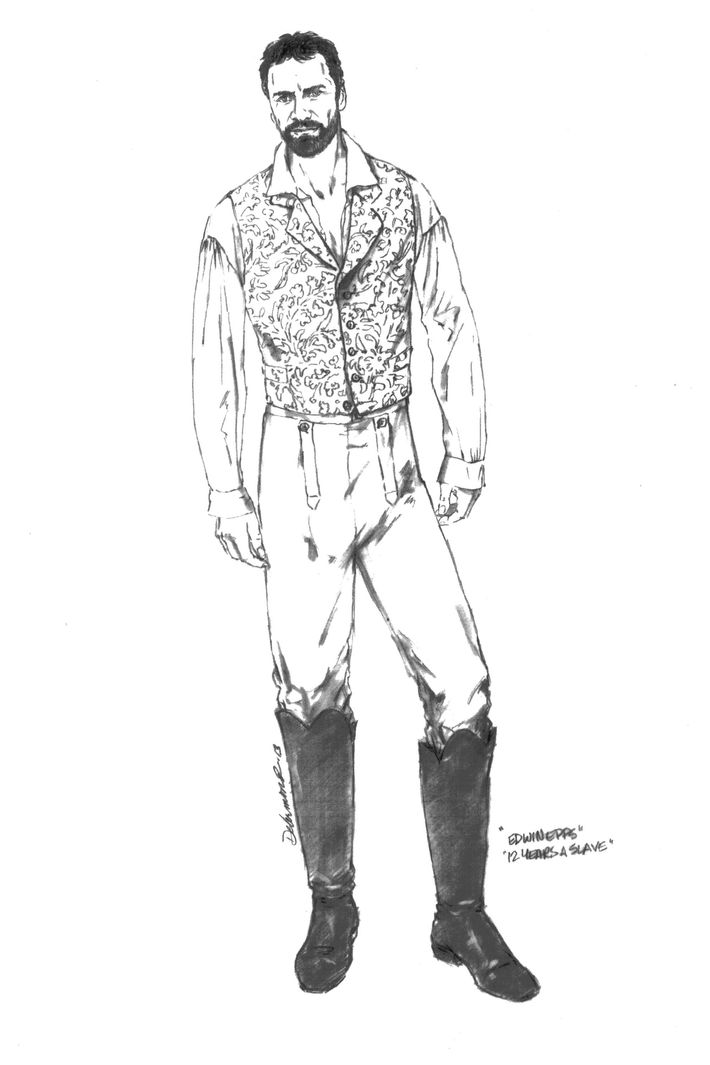 How did you start researching this film?
I found out there wasn't any. It's before cameras, so you have to read a lot, and most books, you'll get maybe a couple of pages of things that become interesting to you visually. There were etchings done in the period, but they don't tell you a lot, because I think they're done by people who have never been to the South. It was always the happy slave with his lunch lying under a tree. You just really have to find out where people came from and how they got their clothes, which were all hand-me-downs, and the slave owners were responsible for these people and clothing them. The women's clothes had to be earlier, so they looked like they were cast off from the owners.

Did you really take soil samples from the different plantations?
Oh Lord, I did. Well, we were on, like, five different plantations, and we were trying to age things down so they looked like they belonged there, and the soils down there go from dark to light. We would grab soil before we got there, so when you were aging people and dressing them, they sort of matched.

So the dirt matched the location.
It sounds crazy, but it was very helpful. You work so fast on these movies now. And casting, they don't bring the actors into town until just before they work, so you better have guessed right.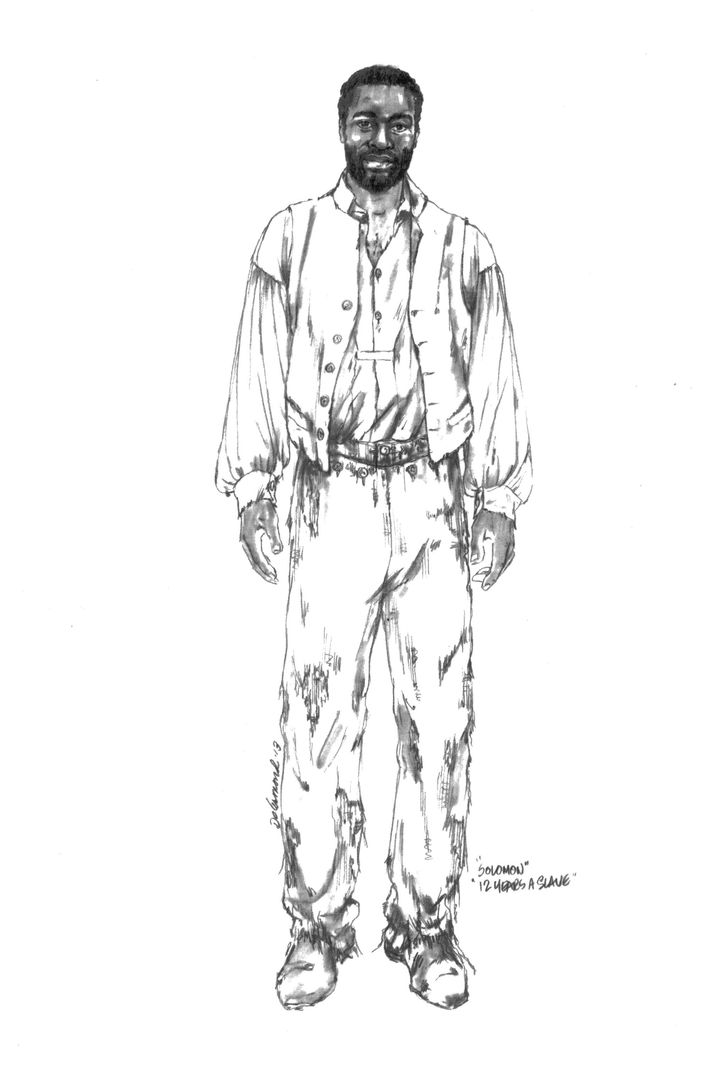 You made the costumes yourself?
We made a lot of clothes, but really we would make bits and pieces, like a lot of shirts and a lot of trousers, and then we rented a lot of clothes because America doesn't have clothes that go back that early. So we rented a lot from London. Some of the things I had on Lupita and others, especially in the women's section, were genuine to the period.
Do you still sew them?
No, no. I just design them and make someone else sew them.
Was there anything especially hard about this project?
Going to work every day. It was just so bloody hot.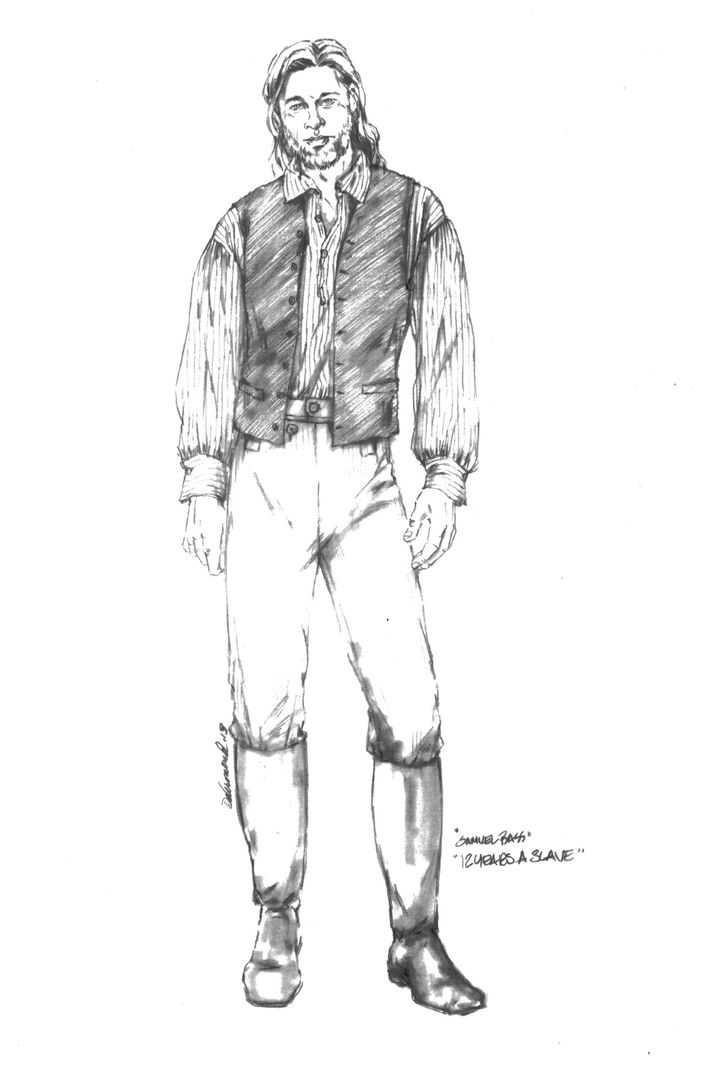 There is a sweatiness and dirtiness that comes through. We had a wonderful dyer, Scott, who not only dyes clothes and makes them, he's a wonderful milliner. And we would make a lot of things and then he would attack them to make them ruined. You wash them a lot, and then you start with dirt and aging, you almost paint them.
Did you expect Lupita to become a fashion icon?
Yes. Because she has the perfect figure for it, she's beautiful, and she's nice. So why not?

Do you have any plans to retire?
No. As long as things intrigue me, I'll keep doing them.