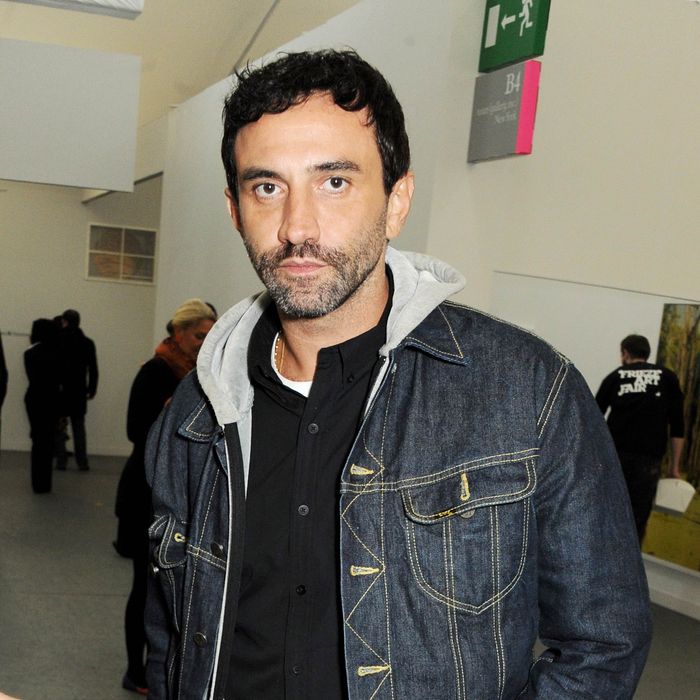 Photo: David M. Benett/Getty Images
Givenchy creative director Riccardo Tisci is working on a new special project with Nike, WWD reports. Nike probably had a space to fill since Kanye West bailed on his design contract, and it's only fitting to replace West with an actual fashion designer who happens to be his best friend and North's godstylist.
Tisci announced NIKE RT, a collection he describes as "strong without being loud," in an exclusive on Style.com. While few specific details regarding the items in the collection were shared, it's a safe bet that it will include both footwear and T-shirts. "I couldn't bring them technology, instead I brought my style, what people like me for and what the young generation follows me for," he said.
The street-style-frenzy-ready collaboration will be available this spring. Fingers crossed for some Riccardo Tisci high-performance sneakers to wear with crappy sweatpants at the gym.