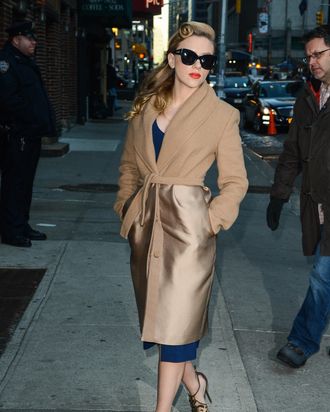 Photo: Ray Tamarra/WireImage
Sporting a retro hair roll and cat-eye frames, Scarlett Johansson channeled Old Hollywood glamour for her appearance on The Late Show With David Letterman yesterday. She amped up the sex appeal — not so hard to do if you're Scarlett Johansson — with a sapphire-hued dress and jeweled sandals that showed off her cleavage and bare legs despite New York's freezing temperatures. The look was completed with a camel-colored coat that vaguely resembles a robe, making her look both glamorous and comfortable.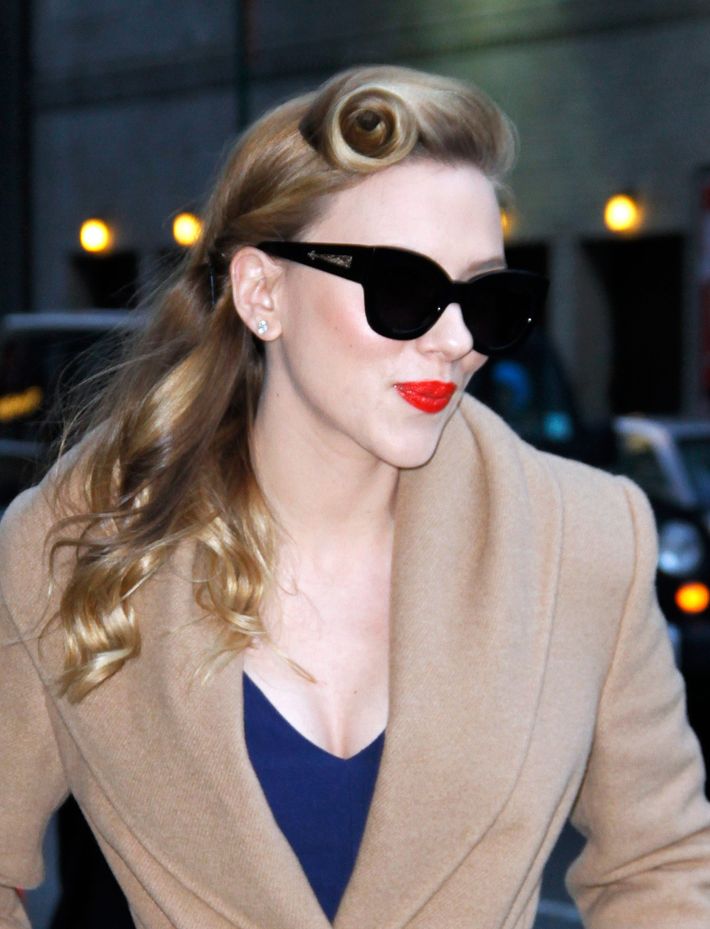 On closer inspection, ScarJo's ladylike hairstyle resembles a plump Cinnabon — the kind that you can smell from 100 feet away in a suburban mall. Kudos, Scarlett, for realizing no one can say no to a sticky bun.