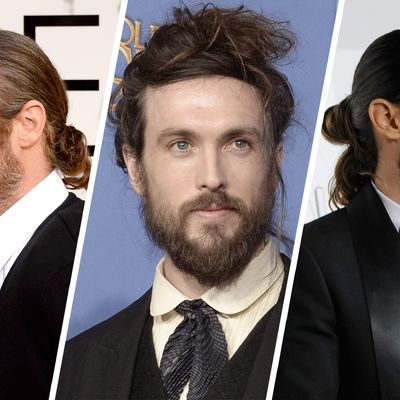 Last night, in the sea of predictable, tuxedo-clad eye candy (Leo, Armani tux, hubba-hubba, yawn), there were a few wild cards that deserved special attention: all those man-ponys and longer-than-usual, disheveled (artfully or otherwise) manes that made me realize: I have a thing for men with long hair.
Man-hair has always been my thing. Like Ke$ha, I love a beard — I can't say no to a well-groomed mustache — but now that the New York Times is touting scruffy beards as part of the establishment, I need a new frontier of wild, hirsute manliness (Fassbender, your beard is still alright by me).
When I see a flowing man-mane, even Jared Leto's pristine, ombré bun, I can't help but think of an unhinged, but still erotic, Healthcliff, roaming the moors. I want that hair as a blanket, both for security and sensuality. I want it all over me.
Leto's well-groomed, shiny bun made his eyes look even bluer and his jawline chiseled enough to be on display at a museum of classical fine art. Joaquin Phoenix's curly, salt-and-pepper mini-ponytail recalled all the men I'd ever pretended to love tofu for. But the award for sexiest, messiest hair goes to Alex Ebert, who stormed the stage to accept his Golden Globe for best original score looking like he was one showerless day away from dreadlocks. That tangle makes me think he'd have weird, intense sex in a yurt, and then nurse a baby bird back to health while eating homemade flaxseed scones. Delicious. But he'd also be cool with hanging out on Diddy's boat after a Hollywood awards show followed by more weird sex, maybe again in a yurt, this time on a private island.

Click through the slideshow for the long and short of messy man-hair, from hippie Burning Man to locks that have been tousled by a model.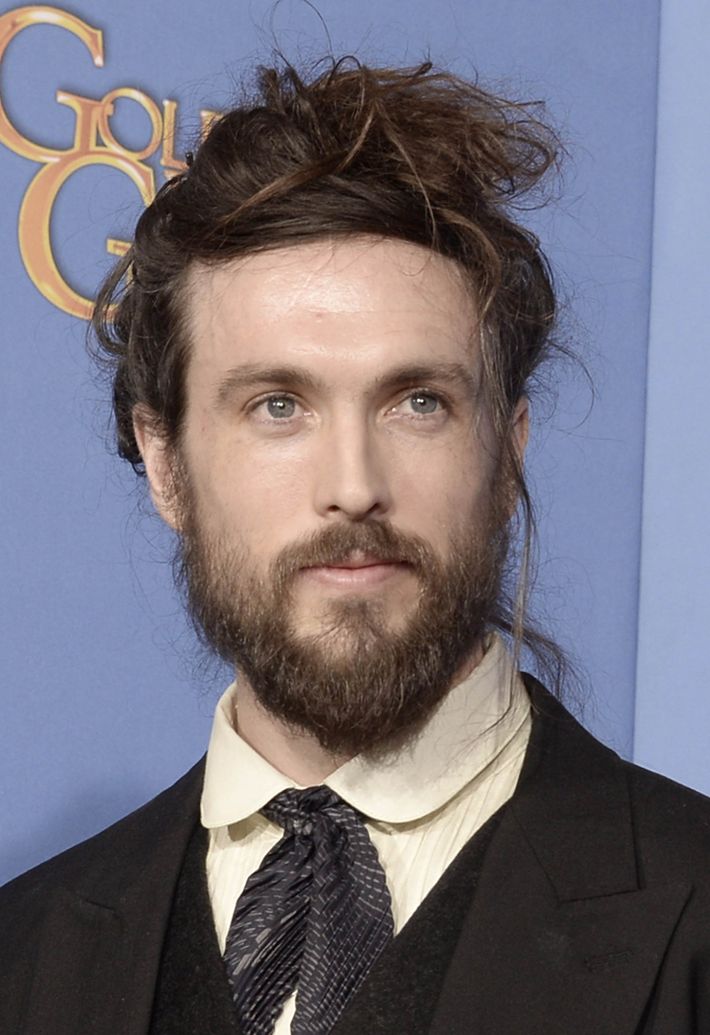 Alex Ebert
The hair embodiment of free-lovin' Burning Man passion.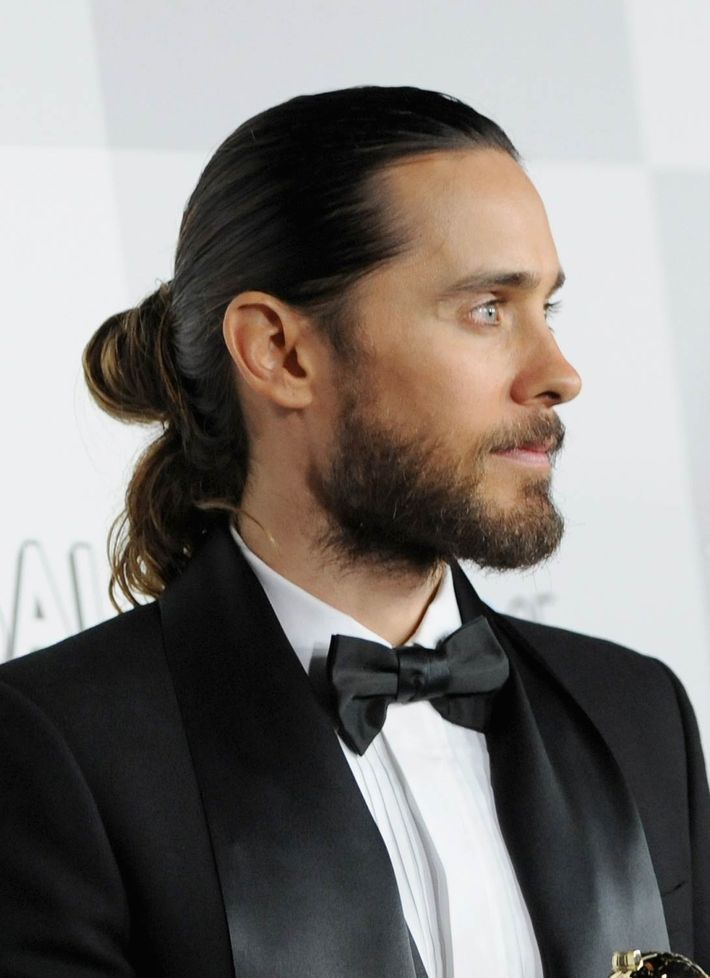 Jared Leto
The tao of the man-bun guru: Ombré, slicked back, single loop.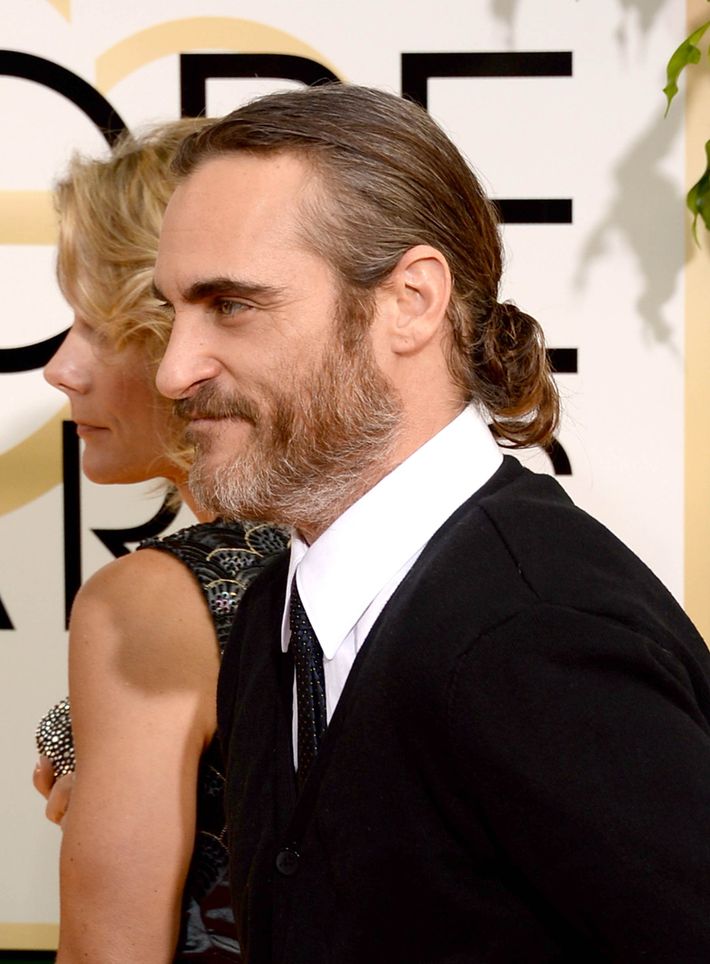 Joaquin Phoenix
The perfection of schlubby New Mexico dad-pony meets sexy rebel.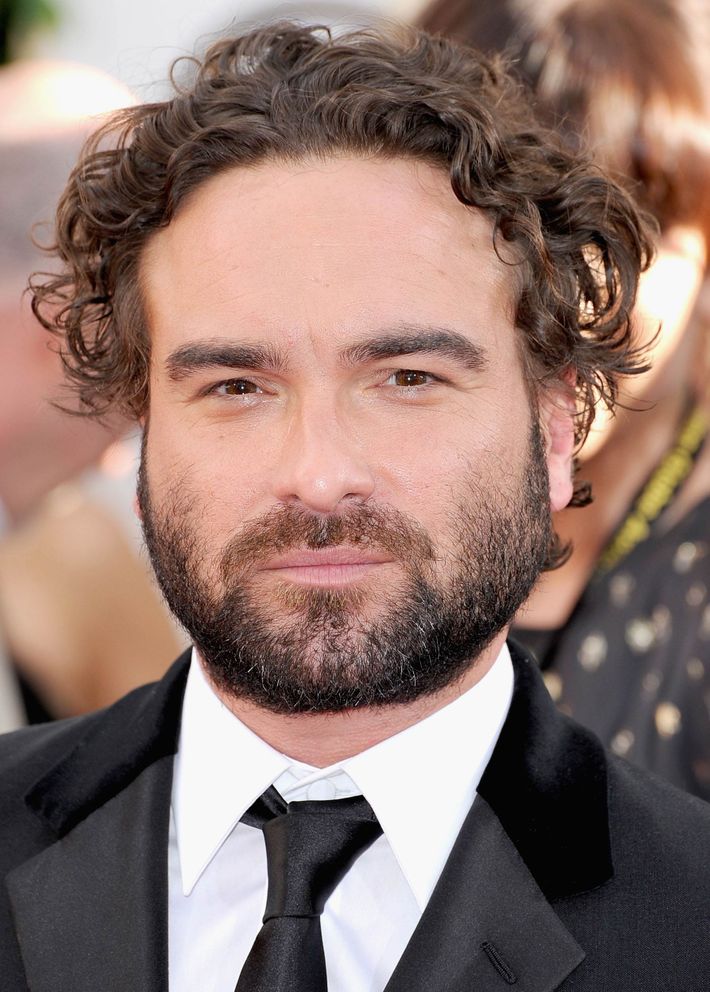 Johnny Galecki
Mom-finger-tousled messy hair.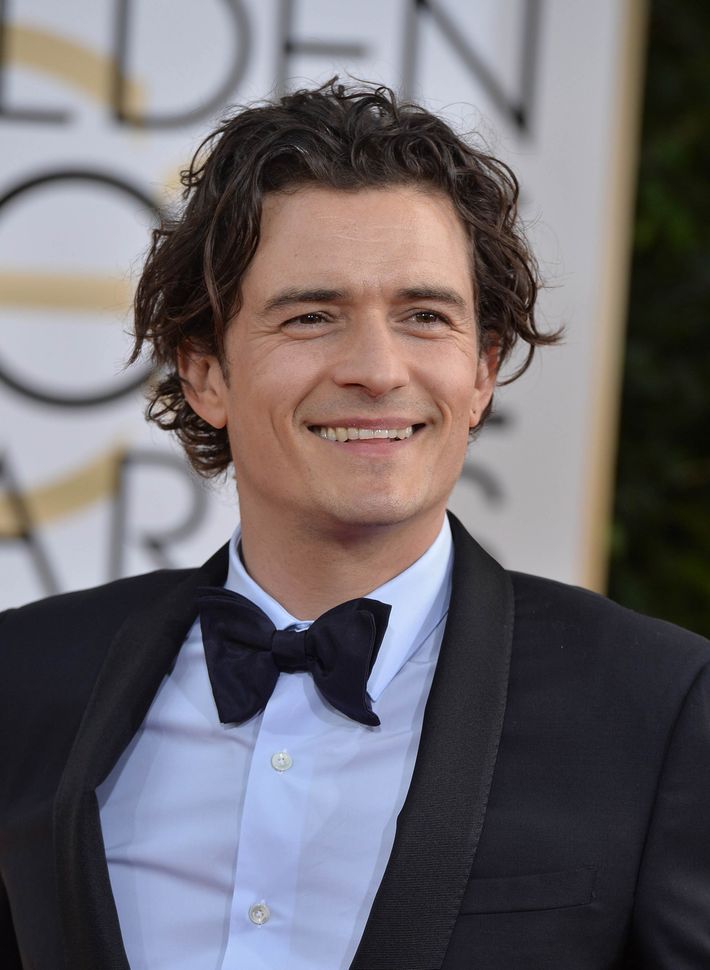 Orlando Bloom
Model-finger-tousled messy hair.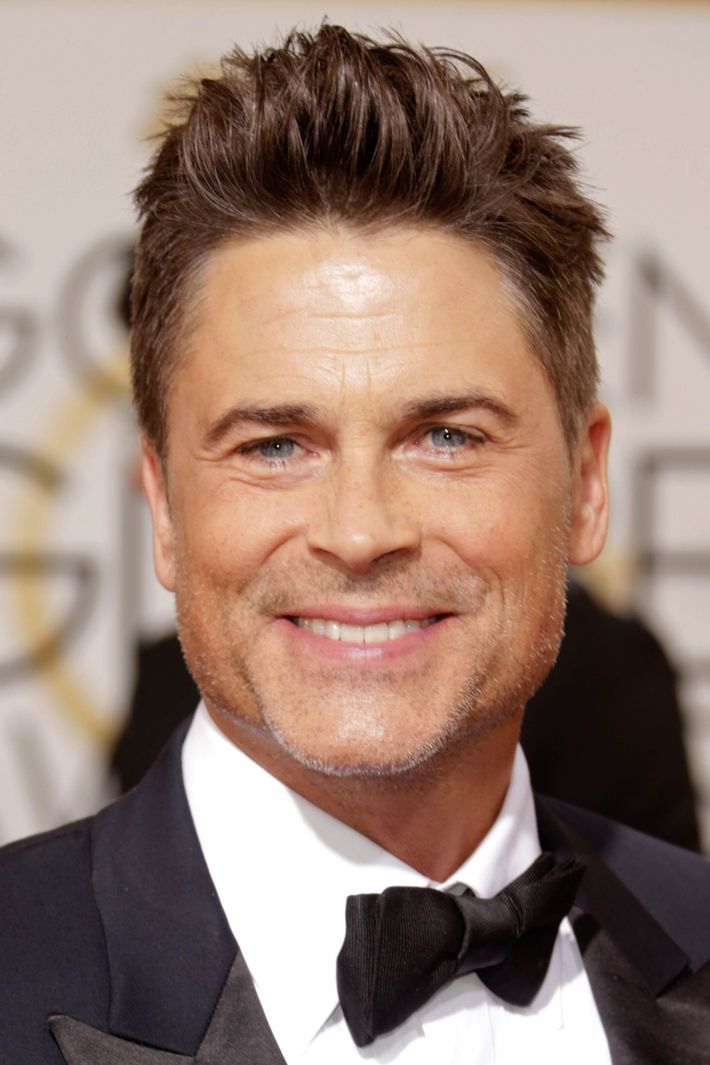 Rob Lowe
The lost member of One Direction.