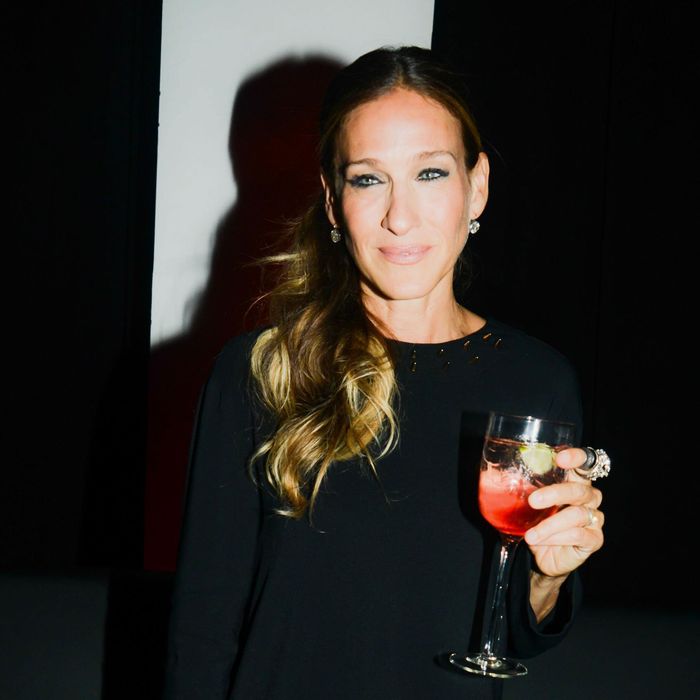 Photo: Carly Otness/BFAnyc.com/BFA NYC
As far as collaborations go, Sarah Jessica Parker has worn several hats: footwear designer, creative officer at Halston, even perfumer. But none seem so fitting as her latest gig: greeting-card designer. Who better than an adult woman who breathes "Hello, lover" with genuine sentiment to create a line of girly, glitter- and gem-embellished cards for other adult women? Just like Carrie Bradshaw, SJP found that partnerships come and go, but saccharine, emotionally wrought sentiments will always be in vogue. In case your words fail you, SJP, here are some suggested sentiments for the forthcoming Cards by Carrie Hallmark line inspired by the wise tidbits learned from Sex and the City:
Inspiration/Encouragement: Remember, a squirrel is just a rat with a cuter outfit.
Valentine's Day: I Jimmy Choo-se You.
Condolences/Grieving: The universe may not always play fair, but at least it's got a hell of a sense of humor.
Congratulations on Your Wedding: I tell my friends married life is boring, but that's just a fun thing to say to make single people feel better.
Wish You Were Here: Better alone than badly accompanied.
Happy Anniversary: I love you. But I love myself more.