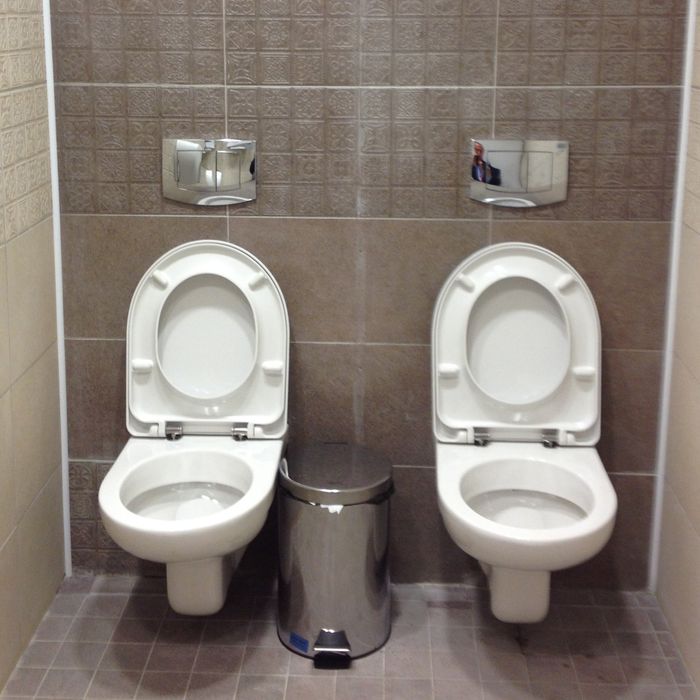 Photo: Steve Rosenberg/AP
Over the past couple of days, dispatches from Sochi have reported that two toilets, best friend toilets, are the early stars of the Olympic Games. These toilets were spotted by BBC correspondent Steve Rosenberg. They drew his eye because while they were normal public bathroom toilets in almost every way, there was a never-before-seen harmony between the two porcelain latrines, for they were not divided by plastic or metal or a barrier of any sort.
It was a true expression of the Olympic spirit of achievement and unity.