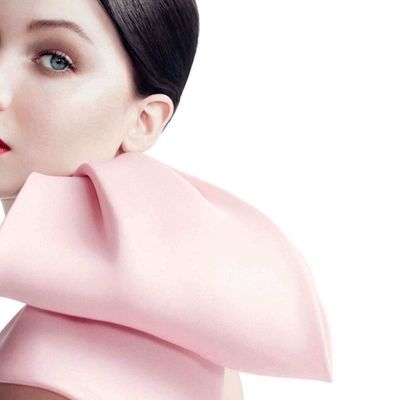 Jennifer Lawrence is reportedly about to sign a contract extending her relationship with the house of Dior. According to "Page Six," J.Law will give Dior three more years in return for a big ol' paycheck somewhere in the range of $15—$20 million.
Lawrence, who is the current face of the brand, will reportedly continue to front its campaigns and wear Dior exclusively on the red carpet, which, we hope, will mean more moments like this:
A "Hollywood source" tells "Page Six": "There's no signed deal, but Jennifer's had a great relationship with Dior to date, and is open to the idea of continuing a partnership. But there's no deal in place." The Cut has e-mailed and called Dior for comment, and we'll update when we hear back.

While it might be nice to see her wear something completely unexpected on the red carpet for once (Rick Owens? Vivienne Westwood?), J.Law and Dior go together like cream cheese and jelly — a delightful, unexpected, yet harmonious combination. And considering she has both tripped on stage at the Oscars in Dior — and launched a meme with a single couture dress — we think she's doing just fine.