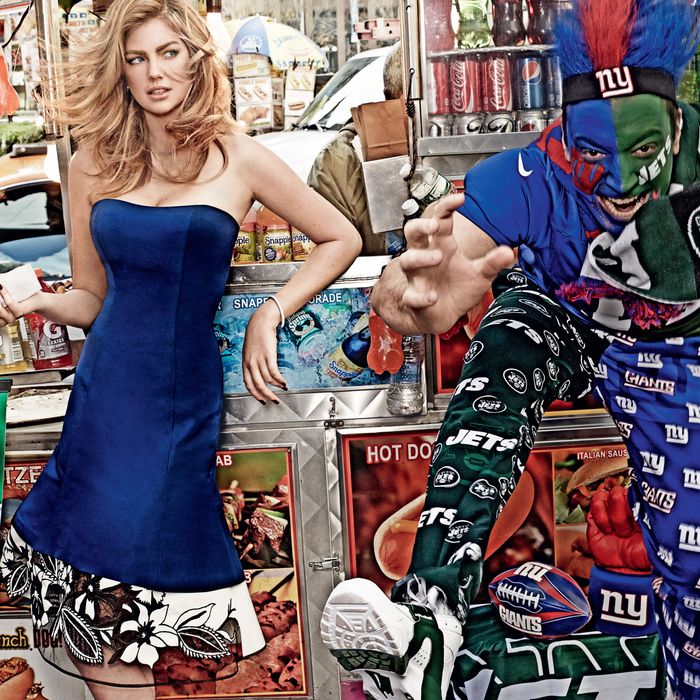 Photo: Mario Testino/Vogue
Expectations: Fashions. A shirtless football player or two. A lesson on how to make Velveeta and Rotel dip without ruining your Oscar de la Renta, and a shot of Kate Upton shoveling nachos while wearing Narciso Rodriguez. Some unbridled shots of extreme sports fans trying to hoist Kate Upton on their shoulders. Maybe a keg stand?

Reality: Kate Upton doing her best catalogue poses with some confused Jets and Giants players as props, a single bottle of beer, and the slight suggestion of a hot dog, hidden from view by a napkin.

Maybe Vogue just retouched all of the fun and sexy out of Kate Upton's Fun and Sexy Super Bowl Party?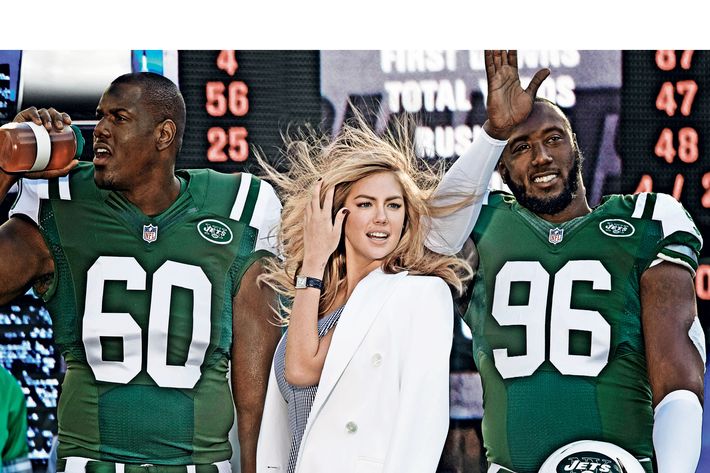 If you weren't too distracted debating  Lena Dunham's authenticity on the cover of the February issue of Vogue, you might have noticed a little cover line for "Kate Upton's Super Bowl Party: Football Meets Fashion." Sure, this may be blatant pandering to the NFL's increased marketing push for women, but Vogue taking on the most gluttonous, animalistic spectator event of the year, and giving it the Mario Testino spin? High/low poetry.